Radar Festival Interviews: Exploring Birdsong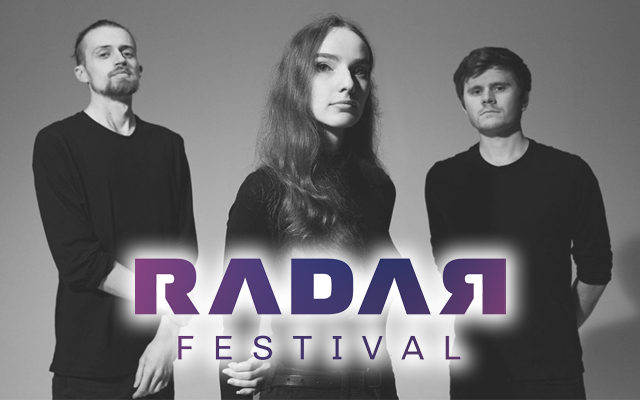 Part of an ongoing interview series with artists playing Radar Festival 2023 (28th-30th July),  we've put together a short list of questions for a handful of artists to provide some insight into bands you might not be yet familiar with. With Sleep Token, Igorr, and Periphery headlining, you can buy a ticket, and find more information about the festival on their website https://radarfestival.co.uk/
---
Firstly, how are you doing?
Great, thanks!
How far are you travelling to get to the festival?
Not far at all. We're all based up North so this is about as local as you can get for us!
Tell us a little bit about your latest/upcoming release (delete as applicable)
Dancing in the Face of Danger is our newest EP – it's the culmination of a LOT of patience and hard work after COVID scuppered our recording plans 2 or 3 times, but we're extremely proud of what we created. We think it's a collection of songs that encompass what we're about pretty perfectly; the heaviest we've ever been but also the poppiest.
What one song/ep/album should we listen to before coming along to the show?
EP: Dancing in the Face of Danger
Song: Ever the Optimist / No Longer We Lie
What can we expect from your live show, are you bringing something special to Radar this year?
This will be the first time some of these songs have been played on British soil, so that feels pretty special!
What merch are you going to have on offer?
Tees, Vinyls, CDs!
Recommend three other bands that our readers should check out on the Radar Festival lineup
Caligula's Horse, A.A. Williams, Sleep Token.
What band would you like to see on Radar's lineup in 2024?
Nightlife! Absolutely wicked band from Baltimore – such a sick mix of gospel / metal / pop and loads of other stuff. Really unique and *properly* progressive!
---
Thanks to Exploring Birdsong! We can't wait to catch them live at Radar Festival this year. Are you going?
Listen to their latest release: https://exploringbirdsong.lnk.to/dancinginthefaceofdanger
Instagram: https://instagram.com/exploringbirdsong/
Facebook: https://facebook.com/ExploringBirdsong
Radar Festival: https://radarfestival.co.uk/