Project MishraM: 'Meso' Interview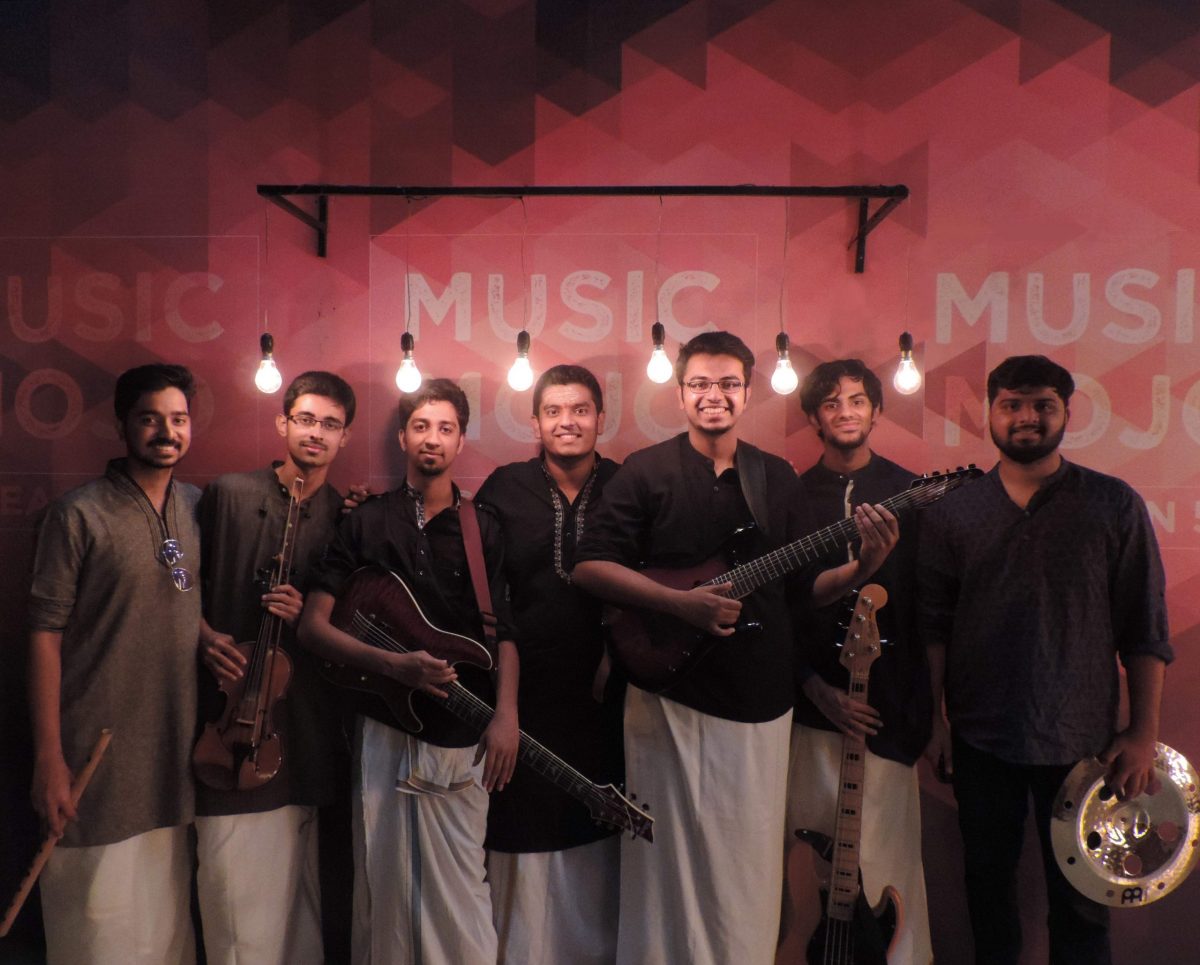 Earlier this year, the progressive fusion band Project Mishram released their debut album 'Meso'. As a listener, their songs have been a complete earworm to digest as the catchy melodies blended together with unique compositional ideas have made for an utterly standout record.
I've had the absolute privilege of being able to ask the band a handful of questions to find out some behind the scenes of how the record came together.
Grace: How and when did Project Mishram start?
Project MishraM started out in 2015. We all met through our university's music club. Initially we were quite active in the competitive circuit across India before going professional. We were a very different outfit then, comprising eleven members! By around 2017 we came down to the seven members you see today and we released our first single.
Grace: What was the creative vision for the music?
It's safe to say every song had its own distinct creative vision. In fact, that's what we like to think ties them all together. We always write music to satisfy our own creative urges, which come from across the board of genres. For example, Nivaasa and Loco Coko were born out of our desire to weave carnatic music with jazz, electronic music and hip-hop, styles of music we'd never tangibly experimented with on such a scale.
Grace: I note that there are a lot of credits on 'Meso'. Was it challenging to coordinate so many musicians?
Indeed, it was a challenge but we made a point of focusing on each song sequentially for the most part. This allowed us to keep the interactions and deliverables isolated between the songs. The individual songs were also composed at different points in time, so we weren't taking on the weight of the entire album all at once so to speak!
Grace: Where have the vocal influences come from?
Shivaraj and Pranav are trained in Carnatic vocals, a form of classical music originating from South India. This forms the cornerstone for the vocalists.
Grace: Where did the influences come from for the jazz side of 'Nivaasa'?
We co-composed Nivaasa with Arun Luthra, a jazz artist from New York. We took a lot of inspiration on the percussion side from artists like Buddy Rich.
Grace: One of my favourite moments on the album is in 'Loco Coko' where the vocals start off with a rhythm that blends into a heavy guitar line. How have you found blending these musical styles together?
Sections like those are so much fun to write especially because they sort of fuse elements from these genres at more than just a skin-deep level, we feel. The vocals that express the rhythmic structure, for example, is an element of Carnatic music known as Konnakol. We felt the 'math'-iness of the Konnakol would translate effortlessly into a heavy progressive instrumental section.

There are so many motifs and elements on both sides that feel like they would lend very well to fusion, and so we do our best to bring them to one place!
Grace: Sticking with 'Loco Coko', who came up with the brave idea to blend dubstep into the arrangement? Personally, I absolutely adore it. Are there any EDM artists that this was particularly inspired by?
Thank you! The dubstep was Shivaraj, our vocalist's idea. We've taken influences from Skrillex. We wanted the song to traverse a whole bunch of sounds and we thought the dubstep and the EDM sat perfectly for the central section.
Grace:  Which track are you most proud of putting together for 'Meso'?
Each song was such a trip to arrange, compose and produce, and they were all such radically different experiences, making this quite the difficult question to answer! If we had to name one, we'd go with 'Nivaasa', where we collaborated Arun Luthra on the composition and arrangement and two horn players from New York for solos, namely Nadje Noorduis and Dion Tucker. It was a challenge to finally get the song to line up with our vision for it!
Grace:  Are you able to give a full list of instruments used throughout the album?
Our core instrumental sound consists of guitars, bass, drums, flute and violin. Sakura uses these core instruments. On Nivaasa we have horns. On Loco Coko we have the Nadaswaram. On Kanakana we have the Veena and the Mridangam. On Mangalam we have the Mridangam and beatboxing.
Grace: Last year you played 'Techfest at Home', which was a live-streamed concert put on by the festival organisers during the pandemic. Are you hoping to get back on stage there again?
Absolutely! We were so happy to be a part of Tech-Fest at Home, it was such a different experience seeing our performances reacted to in real-time by a fresh crowd online as it streamed. But we absolutely can't wait to get back on stage, nothing can replace that feeling for us; not just the on-stage moments but the whole ordeal of traveling together or meeting up, laborious soundchecks et al. We miss the whole experience!
Grace: Are you worried about how to take these complicated arrangements on a tour in the future?
Reproducing such arrangements live is usually a bridge we like to cross as it comes! Rather than a worry, it's a challenge but in the best way possible because we prefer not to stay in our comfort zone as musicians! So far, it's been a seamless experience playing the tracks from Meso live, although we did have to spend some time practising our parts individually and ironing out any remaining hiccups in the jam room.
Grace: What other 2021 releases are you most excited about?
Quite a few! Monuments have recently announced an album coming soon, Vildhjarta have been teasing 'kaos' for a while, and the Anderson .Paak and Bruno Mars collaboration is something we're all super excited to see! Their single back in March was mind-blowing!
Grace: Where can our readers find you on the internet?
Facebook
Instagram
Twitter
YouTube
Bandcamp
If you haven't already, be sure to check out 'Meso' in full. It's a stellar album that I personally think is worthy of far more attention than it's getting.