Proghurst's Favourites of 2022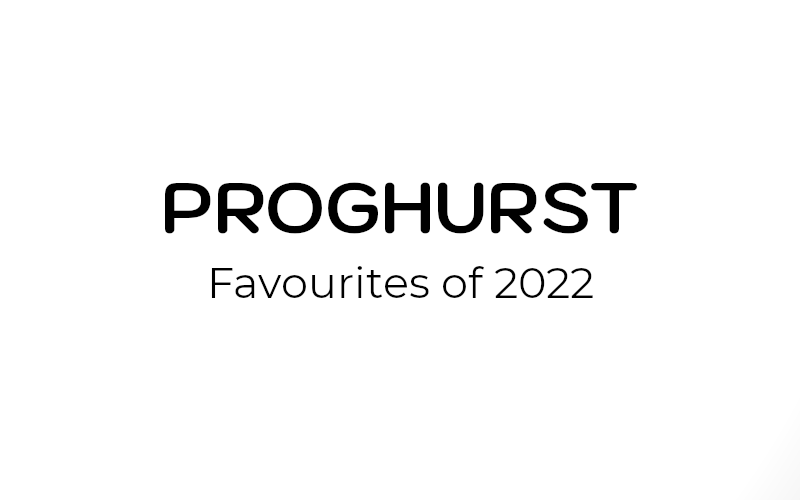 Each year I like to approach the idea of a 'top albums' article slightly differently. For 2022, I got together with the writing team to sketch out our overall combined favourite albums from 2022 because there were just so gosh darn many. We are only a small collective of prog fans, so we've not listened to everything that's come out over the last year – but out of what we've been able to consume, there are definitely some clear standouts. As presumably a very loyal reader, I hope that you've had a spiffing 2022, and that 2023 brings you increased levels of happiness, good vibes, and prosperity.
Cave In – 'Heavy Pendulum'
'Heavy Pendulum' was an album that I didn't personally spent a lot of time with, but each time I've listened to it I've loved it. It brings the sounds of old school trash into the modern era with heavy riffs, and powerful vocals with rustle my jimmies in the perfect way. A number of other members of the writing team loved this album a lot, including Josiah who wrote a full review which can be found below.
Charlie Griffiths – 'Tiktallika'
Another album that came up a lot from the team was 'Tiktallika' from Charlie Griffiths. It's his debut solo album, and I think it sits perfectly adjacent to his work with Haken – further exploring those areas of old-school thrash, packed full of collaborations with some of the finest musicians across the prog metal scene. I had the pleasure of asking Charlie a few questions about the album earlier this year which can be read in the full interview below.
Greyhaven – 'This Bright and Beautiful World'
'This Bright and Beautiful World' packs a massive punch inside of just 33 minutes. Nearly every song is filled with ripping intensity, wasting no time flying from one riff to the next. So much of Greyhaven's music holds this angry, yet melodic tone that I've had difficulty finding in any other music. It's hard to find flaws in an album as tight as this, each song brings the heat and then throws you into the next one. Greyhaven again puts out one of the most gripping records of the year, once you listen to one song, it's hard to not just listen to the whole thing.
Wilderun – 'Epigone'
With the release of their fourth studio album 'Epigone', Wilderun have cemented themselves as one of the most exciting names in the progressive metal scene. They set the bar high with their previous release, and managed to surpass expectations with a more mature sounding take on the same blend of genres. Flowing seamlessly from floaty ballads to crushing death metal, 'Epigone' exhibits some of the most exquisite song-writing in modern metal, and stands out amidst an already impressive body of work from Wilderun.
Rammstein – 'Zeit'
Now while it's not explicitly prog, Rammstein's 2022 album 'Zeit' did have the most votes for album of the year from our writing team, and naturally as a definitely not biased fan myself, I had to let it into the list given it's popularity within our own midst. This marks a continuation of the resurrection of Rammstein after a 10 year break from studio albums (2009->2019), back with another album full of eclectic bangers telling creative and meaningful stories through their medium of art surrounding the state of the modern world.
I saw Rammstein 6 times on their European Tour. Was it worth it?
Now that the headliners are out of the way, here are a few bonus albums that we also enjoyed as a writing team over the course of 2022.
Black Midi – 'Hellfire' (Eclectic, fresh, unique 9/10)
A Notion of Silence – 'Nomad' (Fun, surprising, captivating, 8/10)
The Dear Hunter – 'Antimai' (Poppy, lively, creative, 9/10)
Zeal & Ardor – 'Zeal & Ardor' (Heavy, dirty, brutal, 9/10)