The Dear Hunter at The Garage in London
The Dear Hunter have just embarked on a full tour of the UK including Brighton, Bristol, Leeds, Manchester, and finishing up at the Garage in London. The band are known for their elaborate multi-album concepts, similar to other artists such as Coheed and Cambria. With 2022 release Antimai, the band opened a new chapter with a whole new set of lore to dive into in another multi-album story. But I'm not going to go into that too much here, as fellow writer Josiah already has that covered in his deep dive into the latest record.
Last night, they played The Garage following in the footsteps of other prog acts like Vola, Haken, and Voyager. In the very warm and mildly air-conditioned venue, crowds began to gather for an evening of musical enjoyment.
For this run of dates, the support act was Redwood who perfectly matched in the vibe, blending between indie rock, post-rock, and prog for a cauldron of goodness.
Their 40-minute set opened with an instrumental number, but as they continued playing I was particularly enjoying the quad blend vocal harmonies during the set. This combined with confident playing and stage presence made for a great show.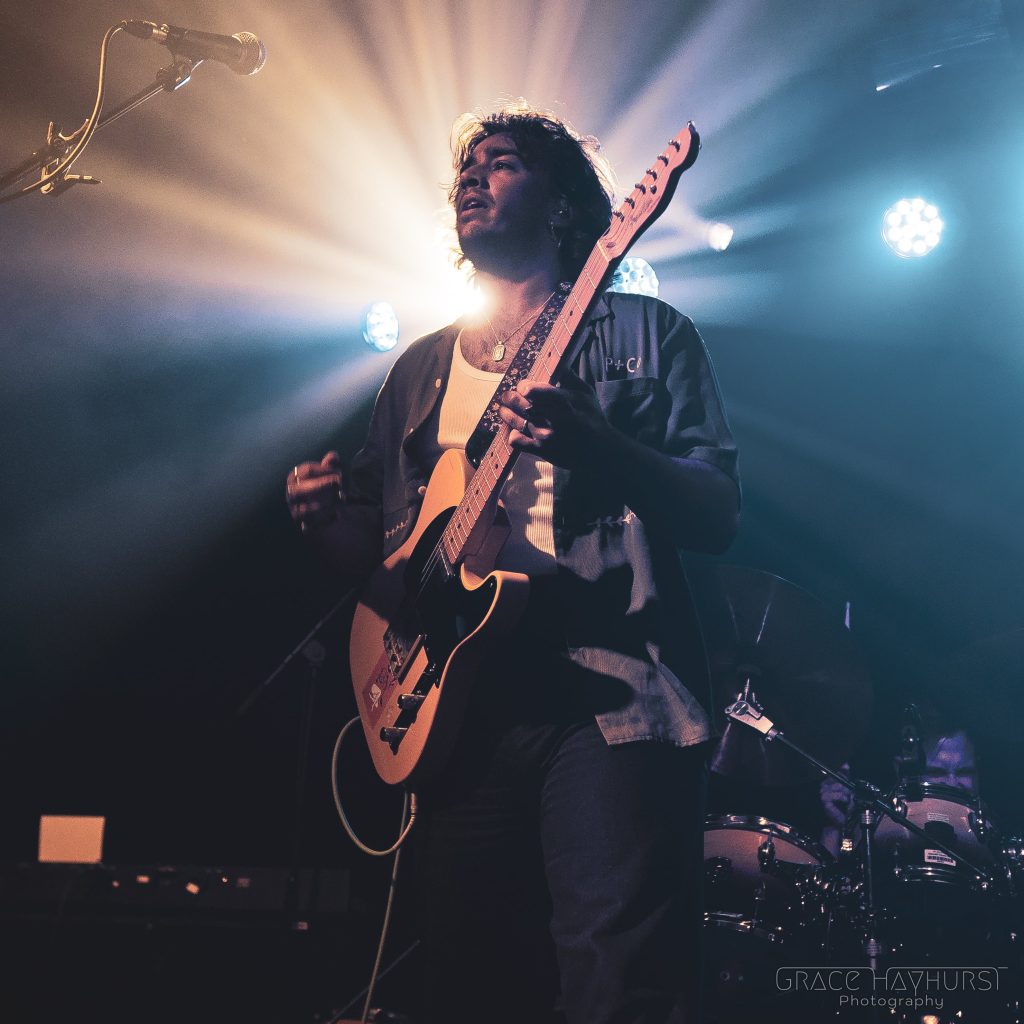 After a quick audience rendition of happy 19th birthday to one of the members of the band, they finished up their set by making plenty of new fans this evening, myself included.
And then, The Dear Hunter took to the stage to a very receptive crowd. The big concepty bois opened with Ring 7 – Industry from their latest record, now being out for a considerable period, fans of the band have had time to digest the record and get the groove under their feet to it kicking off the show to a killer start.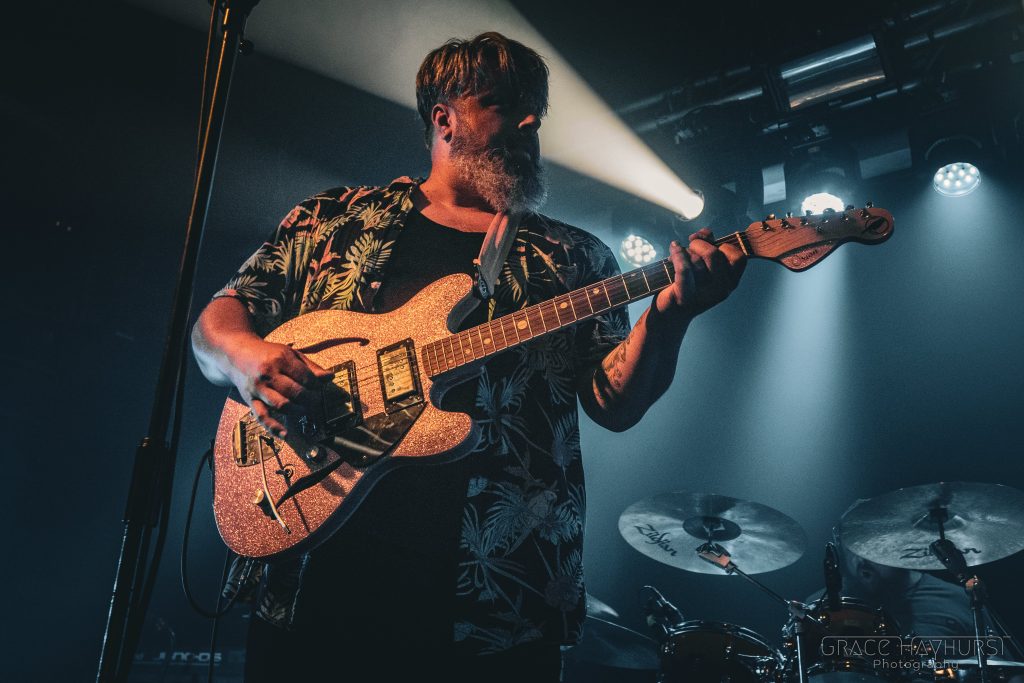 As the band progressed through their setlist, there was a non-stop flow between tracks – even when they were darting between albums. There's no chance for your ears to rest during their live show – and that's a good thing.
I did however notice that some tracks went down better with the audience than others, possibly because of their extensive nine-album discography packed full of continuous lore, which can certainly be a daunting task to tackle for new fans. Tracks from the latest record definitely had more of a reaction, with smiles all around the audience as these sonically familiar numbers came up.
Credit to the band, they did a superb job of covering as many eras of their music as possible, playing from Acts II, III, IV, and V as well as even slipping in a cover of Careless Whisper which led to the crowd chanting along to this all-time classic, before leading into their own track Whisper. As someone who is not familiar with the full depth of what The Dear Hunter has to offer, I particularly enjoyed getting tasters of a wide number of their records leaving me, and hopefully many others too, wanting to further indulge in their music.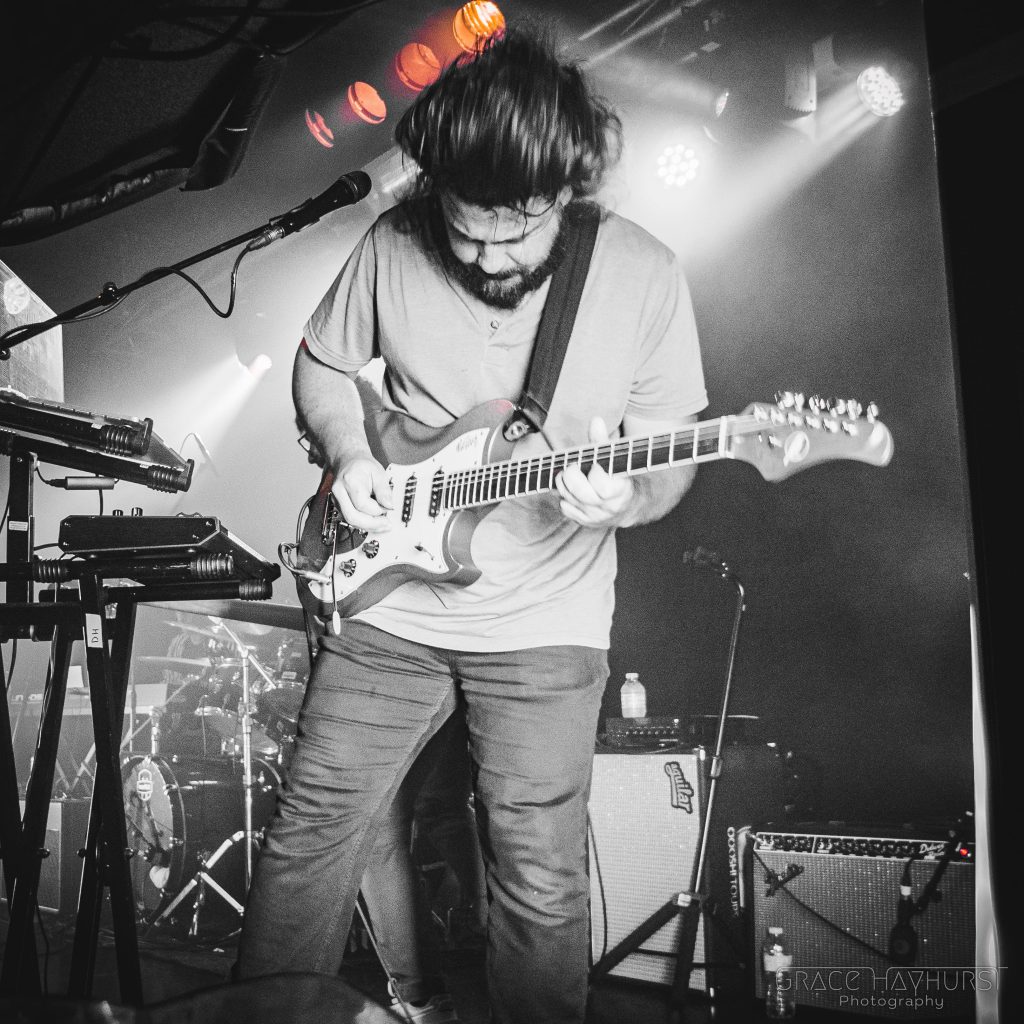 Possibly unconventional at a prog concert, but this set was full of disco moments in the music where large swathes of the audience were in full-on boogie mode, dancing and grooving to the funky funky beat – particularly during Ring 5 – Middle Class. After which everyone was a hot sweaty mess.
In the words of band singer Casey Crescenzo, "Encores are peekaboo for adults", explaining that they believed them to be a waste of time. However, his long spiel explaining followed by raucous audience applause, meant that they may as well have done the usual live show encore rigamarole anyway.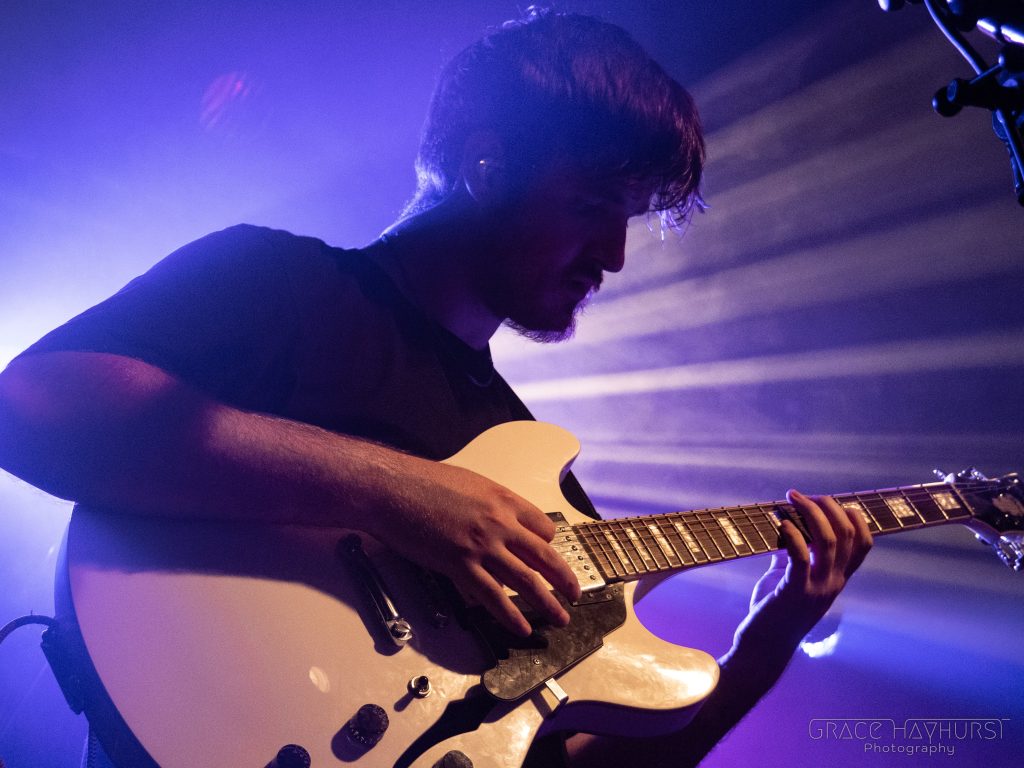 Is there Anybody There, The Old Haunt, and Ring 3 – Luxury, ended up being the finishing numbers with everyone boogieing away right at the front of the show right till the very end.
I had a blast watching this band for the very first time. They are fun, infectious, and light-hearted making for a joyful and uplifting atmosphere during the evening. They were having fun on stage, and we as an audience were having fun too. I can't wait to catch them again in the future.