Steve Hackett at the Leas Cliff Hall in Folkestone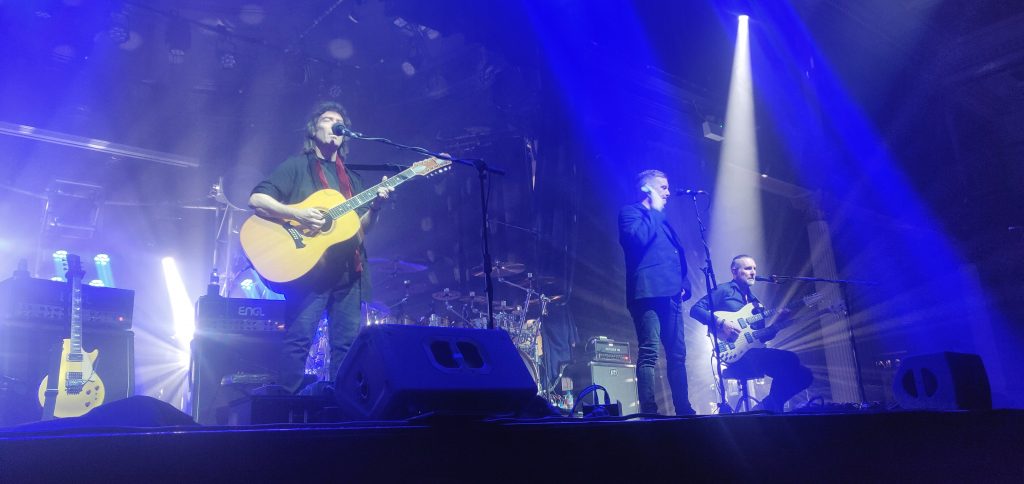 Hot off the US tour, the new and improved Steve Hackett band has come to the UK to celebrate the 40th anniversary of Steve's solo album 'Spectral Mornings', as well as playing through the entirety of 'Selling England By The Pound', originally released in 1973.
With Gary O'Toole stepping down after almost 20 years as Steve's drummer, Craig Blundell (Steven Wilson, Congo Natty) has taken up the reigns. I caught Craig previously on Steven Wilson's 'To The Bone' tour and was left feeling very impressed with his chops; never a beat out of place. For those that know, Nick Beggs who was previously a part of Hackett's band, is also a part of the Steven Wilson entourage. Having Craig behind the drums is a breath of fresh air into the music. Everything was incredibly tight and up to tempo.
Tonight, the band played the Leas Cliff Hall in Folkestone. A venue that has been a staple of the South Coast since the late 1920s. The band started by playing an assortment of songs from Steve's solo work, with a focus on Spectral Mornings. Steve mentioned that he a call with his mum earlier in the day who said she used to visit folkestone in the 1930s. "It hasn't changed" she said, much to the avail of the local audience.
The second half was the Genesis half of the set with the band playing through the entirety of 'Selling England By The Pound'. Costumes and all! It was magical to hear some of the less popular songs played.
I always enjoy a twist on an old song that we've all heard a hundred times on the original record,  so whomever in the band decided to implement a jazz solo section to finish off 'I Know What I Like (in your wardrobe)' deserves a promotion.
A personal favourite of mine off the album, 'The Battle of Epping Forest' was also spectacular to watch. I very much enjoyed melting into my seat, and being taken away to the oh so mystical land of Epping.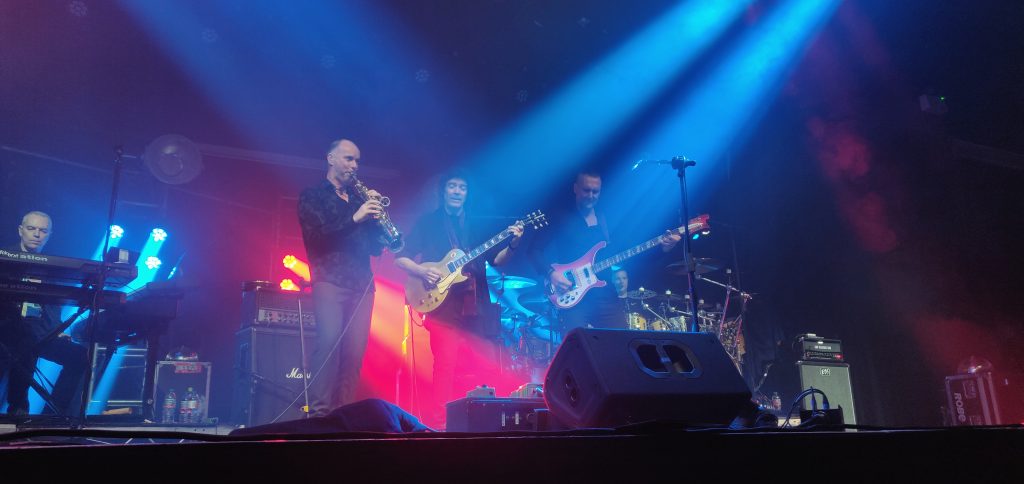 The album play-through finished with Deja Vu. A song written by Peter Gabriel that was originally struck off the album in the 70s.
As usual, the band finished with an 'Los Endos' medley encore finale.
In other news, Steve just released a live album for his tour last year where he was accompanied by an orchestra (we were there!) – and has already started writing his next solo album. This man never stops!