Pride in Prog: An LGBT+ Artist Showcase
Hello all and happy pride month! This year I wanted to put together an article listing out some of the LGBT+ musicians through the progressive music scene. It's a resource that I've found is lacking in the genre, and what better thing to do than compile a list such as this for pride month 2021.
All of the musicians and bands have links to their music or merch stores. I more than encourage you to check out the bands, give them a listen if you haven't already, and then send some money their way this pride month by buying their music.
---

Shelby Logan Warne (Kyros, Old Street Studios)
"Kyros are a progressive and alternative rock and pop band based in London, England with our guitarist, Joey over in the states."
"Having only recently come out as a trans woman to an incredibly affirming and supportive fanbase, I feel absolutely honoured to be in such a unique yet privileged position of being surrounded by so many other talented LGBTQ+ musicians in the progressive music community. Although the other guys in the band are all cisgender straight men; each and every one of them have always been progressive and tolerant in their attitudes and that radiates through in just how supportive they are of my journey through from transition thus far."
"We as Kyros are proud to stand tall and mighty in supporting the LGBTQ+ community."
Discord ◦ Patreon ◦ Kyros Merch ◦ Spotify ◦ Apple Music
Grace recommends 'Fear of Fear' from 'Four of Fear' (2020)
---

Alustrium
Alustrium is a progressive death metal band based out of the greater Philadelphia area and recently signed to Unique Leader Records.
Kevin Penny says "We've been a group in some capacity for over 10 years and I joined 6 years ago for the release of, "A Tunnel to Eden." I am gay and identify as male; the bandmates I have are absolutely amazing people and have all been strong advocates of equal rights for LGBTQIA+ folks. I couldn't be happier with the current trend of expanding acceptance in the metal community. Check us out if you like bands like Rivers of Nihil, Virvum, and Arsis."
Buy their merch! ◦ Spotify ◦ Apple Music
Grace recommends 'Join the Dead' from 'A Monument to Silence' (2021)
---

Flummox
"Formed in a rundown trailer near the garbage dump off of an old Tennessean Highway, Flummox has been causing audiences to fall into euphoric fits of shock for close to a decade. Branding their style as 'genre-fluid', Flummox combines perverted, musical-theatre tactics with avant-garde fusion & extreme metal stylings set with strange hooks that stick with you well past their welcome."
Alyson says "5 out of the 6 members of Flummox belong to the LGBTQIA+ community, including myself. I'm a non-binary transgender female with a varied sexual palette, & much like that palette I do not put too many limitations in my music or my art form."
Check out the band! ◦ Spotify ◦ Apple Music
Grace recommends 'Trans Girls Need Guns' from 'In Hindsight' (2020)
---

Azure
"Azure is a high fantasy prog and art-rock band from Brighton UK."
"Brighton was key to the formation of our project, being a city entrenched in a young, LGBTQ+ culture bustling symbiotically with its art scene. As a result, we've become really comfortable being exuberant, playful, and effeminate, singing songs about our own expansive fantasy universe, frequently serving as a conduit to express our own journey through gender, sexuality, and mental health. Our favourite example of this to date is our song 'Fairy's Tale', in which a protagonist battles against the implications of gender nonconformity, sexual orientation, and the fear of resigning yourself to the expectations and objectification of a patriarchal society in order to validate your identity."
"Our singer and main lyricist Chris Sampson is both non-binary and bisexual. Despite not being 'out' to a lot of friends and family, they find great safety and catharsis in being able to express it through music. We also hope to serve as allies to anyone who is not yet comfortable expressing themselves; if you're an LGBTQ+ musician in the scene, we'd love to gig with you some day!"
Pick up their latest album! ◦ Spotify ◦ Apple Music
Grace recommends 'Ameotoko I – The Curse' from 'Of Brine And Angel's Beaks' (2021)
---

Faye Fadem (Thank You Scientist, Trust Fund Ozu)
"My name is Faye Fadem! I play drums in the experimental rock band 'Thank You Scientist', and make my own electronic music under the name 'Trust Fund Ozu'. It is a mixture of hyperpop, hiphop, and metal. That is the purest form of my expression and self. I also make my own 3D animated music videos!"
Check out Trust Fund Ozu ◦ Spotify ◦ Apple Music
And also Thank You Scientist ◦ Spotify ◦ Apple Music
Grace recommends 'Geronimo' from 'Terraformer' (Thank You Scientist, 2019) and 'Enter Ozu' from 'Trust Fund Ozu' (2020)
---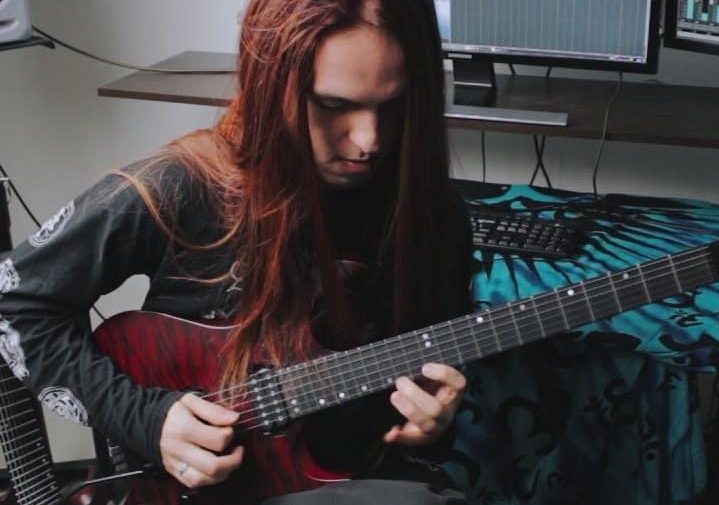 Lucas "Lulu" de la Rosa
…is a multi-instrumentalist and songwriter/producer from France.
"I believe many LGBT+ musicians spend their life in the closet, which can contribute to this collective imagery that prog is a cis men's club."
"I was scared of coming out as a demi-girl, as well as publicly expressing femininity through appearance; but I received messages from fans saying I inspired them to come out or express themselves freely, and witnessed my own social media becoming more and more diverse and inspiring because of it."
"It is a truly heart-warming journey, and I cannot wait to see what the future holds for artistic niches, as artists will be more and more encouraged to unleash their creativity, regardless of pointless norms that we will keep fighting to deconstruct, through creation and love."
Grace recommends 'Lightrays' from 'Sunlight Highlights' (2020)
---

Victory Over the Sun
…is the solo project of composer and multi-instrumentalist Vivian Tylinska. Since 2015, she has been creating music influenced by a diverse range of genres, including extreme metal, contemporary classical, noise rock, and pop. As a transgender woman, she draws on life experiences with dysphoria, transphobia, and transitioning for some of her musical and lyrical inspiration.
Bandcamp ◦ Spotify ◦ Apple Music
Grace recommends 'Oscines' from 'Nowherer' (2021)
---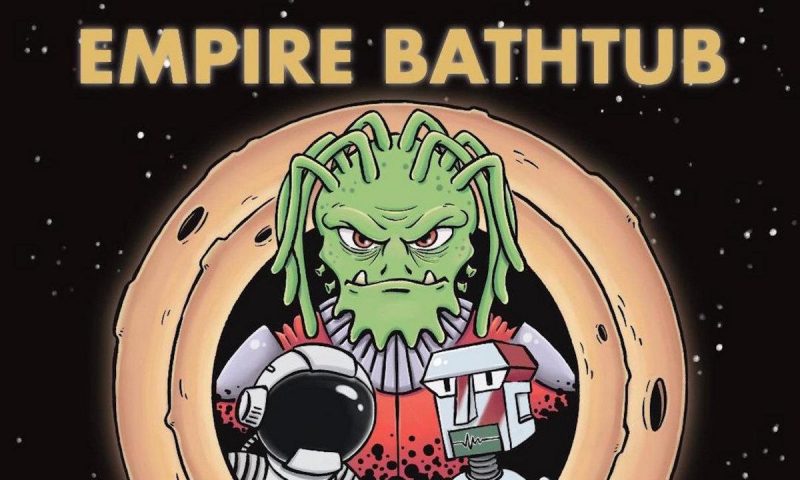 Empire Bathtub
Empire Bathtub are a comedic prog metal band featuring a member from Florida and a member from Texas. We make music about dicks, robots, and most importantly, friendship.
"While both of our members are cisgender men, Jonah is pansexual, and we consider ourselves allies of the entire LGBTQ+ community"
Buy their music! ◦ Spotify ◦ Apple Music
Grace recommends 'King TARS' from '2 Looney 2 Moons' (2021)
---

Max Mobarry (Others by No One)
"Max Mobarry (They/Them) is a nonbinary rockstar goddess known for having fantastic hair and currently serving as chief composer, vocalist, & multi-instrumentalist in the avant-prog experimental music collective Others by No One."
"Diversity is, inarguably, a cornerstone of progressive music, and I like to believe that just as anything goes in the music that all of us may create – so may everyone be just as free to be themselves. Just look at all the beautiful folks in this article alone (and it fills my heart to call many of them friends myself) making innovative, inspiring, forward-thinking art; Isn't it just the best thing? What else can you do but be happy to free yourself of what you aren't, to see others do the same, and MAKE something truly special, unlike anything you've heard or seen before?"
"These coronavirus times, for me, truly were a period where self-acceptance was what kept me going and as the pandemic draws to a close I am constantly amazed at the acceptance I have received from others since coming out at the beginning of this year. On top of that I am beyond thrilled to have just completed work on my band's gigantic debut record, a statement which I firmly believe serves as a brilliant beacon of hope in celebrating one's own authenticity, and an astonishingly honest reflection of my own queerness as I have come to view it in recent months."
"Progressive artists have a responsibility to push themselves, to question, to do new things, and I am so very, very proud to be a voice for such an inventive music scene and the LGBTQIA+ community, both of which are close to my heart – and to continue my quest as an advocate for peace and love because the world could really, truly use a dose of that right now more than anything. Doing what I love the very most and being myself is just the most complete feeling and everyone else can shove off."
Check out 'Others by No One'
Apple Music ◦ Spotify ◦ YouTube ◦ Instagram ◦ Bandcamp
And also Max Mobarry