Mother's Cake at the Camden Underworld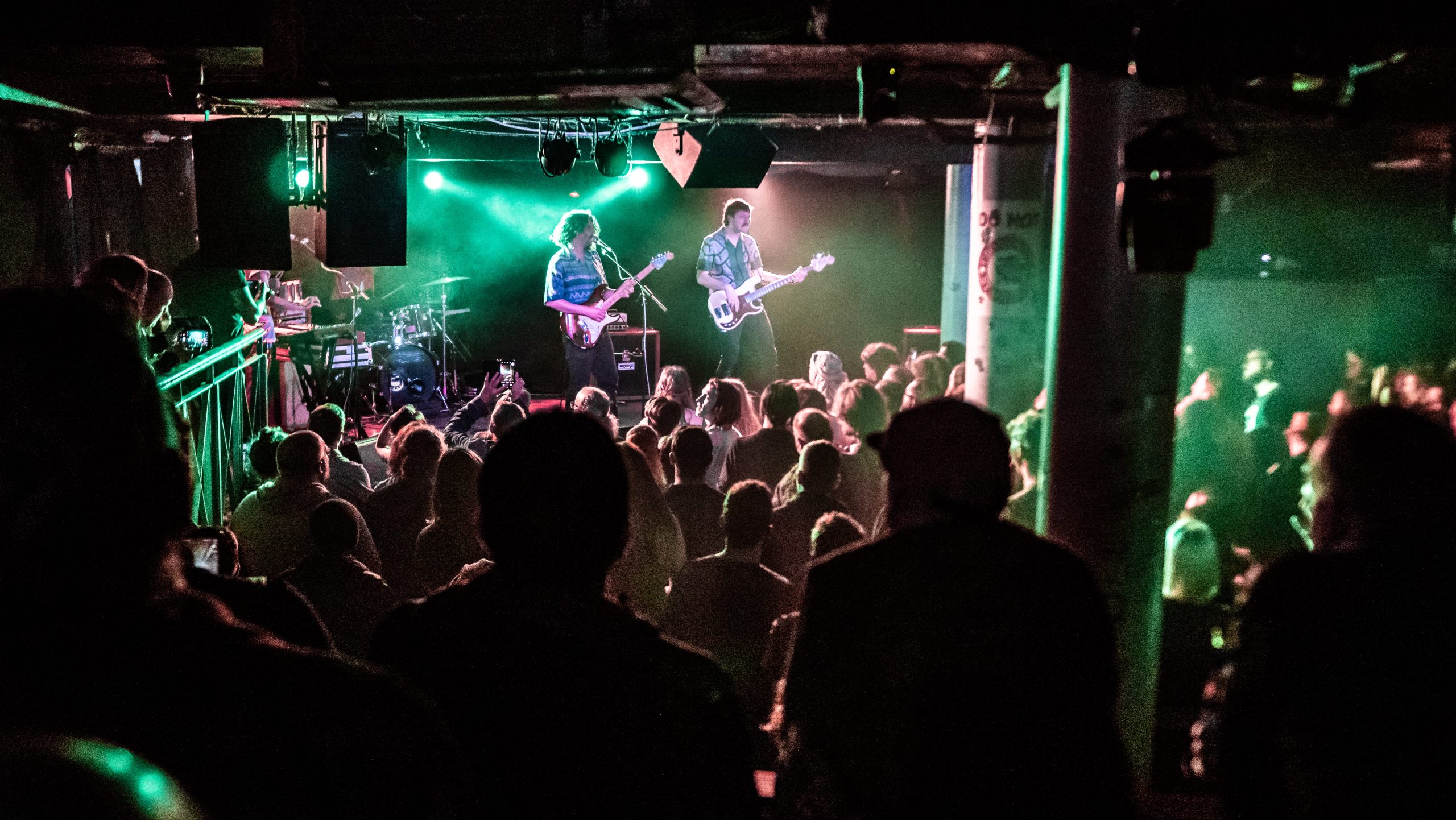 A cross between the Red Hot Chili Peppers and Rage Against the Machine, Mother's Cake were back in a London for a headline show at the Camden Underworld all the way from Austria. I personally fell in love with their psychedelic sound in their most recent album Cyberfunk! from 2020. The three piece have had a consistent lineup since their inception in 2008, demonstrating an incredible tightness on stage during the show. Spending that much time in a band with the same people often does create magic, and it was certainly the case in the Underworld tonight.
Supporting them tonight was a band called Rovar from Germany.  This three-piece blues rock band certainly set the tone for the evening with their energetic riffs. As the audience came flooding in from the bar as Rovar started playing, everyone in the room knew that they meant business. One overly enthusiastic audience member put glasses on the guitarist mid-solo which certainly brought attention to my brain.
Unfortunately, my in-depth track knowledge of this band is lacking, as tonight was me jumping into their material for the first time – but one of the tracks had a fantastic solo which reminded me of Guthrie Govan's playing style. That player can really rock a strat – and I go as far to say they had 'modern-day nirvana' vibes, if that in any way convinces you to check them out.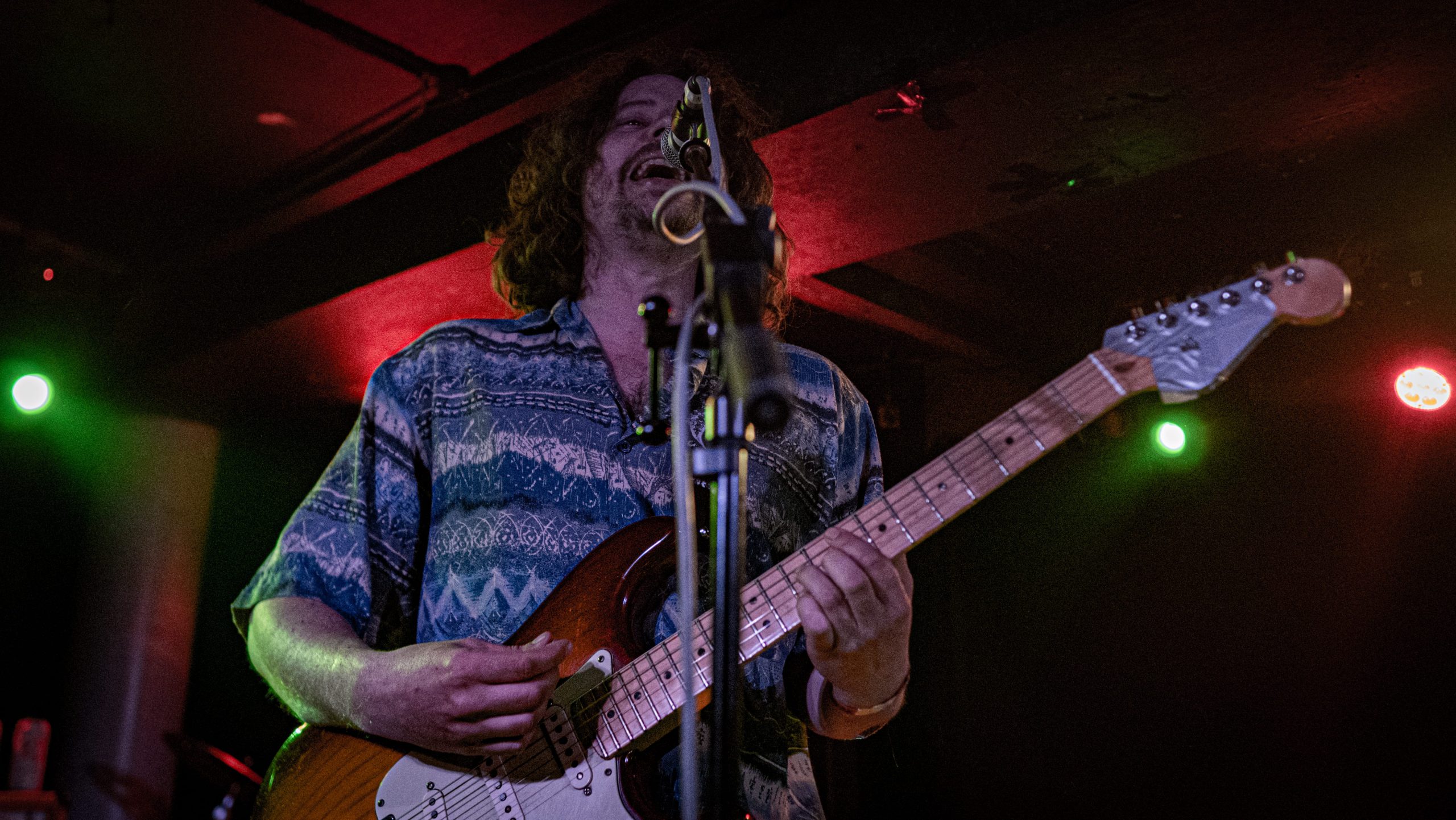 Tonight though, the headliner act Mother's Cake was all the talk of the town. Accompanied tonight by a multi-instrumentalist (but primarily keys player) Raphael Neikes to fill in the gaps, the band focused mainly on their Cyberfunk! record which was a blessing to my ears.
Whilst I was ready at the barrier to get some photos during the first couple of tracks up close, the mosh pit started IMMEDIATELY behind me making for some very shaky conditions. Even though the band only played London last year, it's clear that everyone was ready for round two, and no warming-up was required.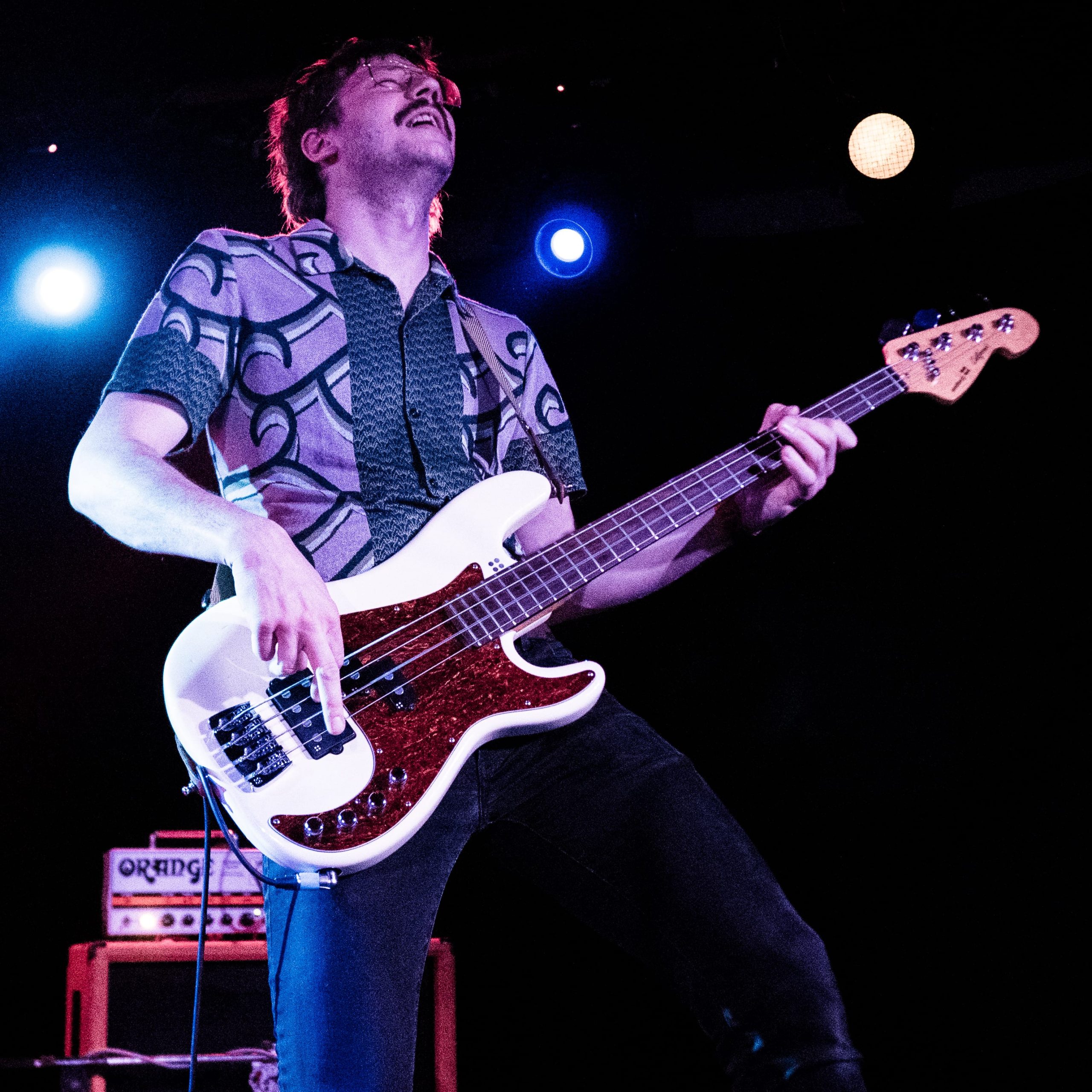 Strat-enthused lead singer and guitarist Yves Krismer kept the energy going the whole night, with Benedikt Trenkwalder pounding away on the bass, thundering deep vibrations through the venue. A well-oiled machine, the crowd went wild for tracks like 'Crystals in the Sky', 'The Operator' and 'Cybernova' with a mosh pit being in place right until the finish of the main set. And it goes without saying it got resurrected for the encore where I attempted to join in, despite holding onto my camera equipment for dear life.
For a 'cult' band, they certainly had loyal fans here in London tonight packing out the Underworld, with audience members crowd surfing despite it being prohibited in the venue.
Mother's Cake rocked my socks off tonight, and I can't recommend highly enough that if they come to your city, you get out and see them.