Hayley Griffiths Band at the Lower Third in London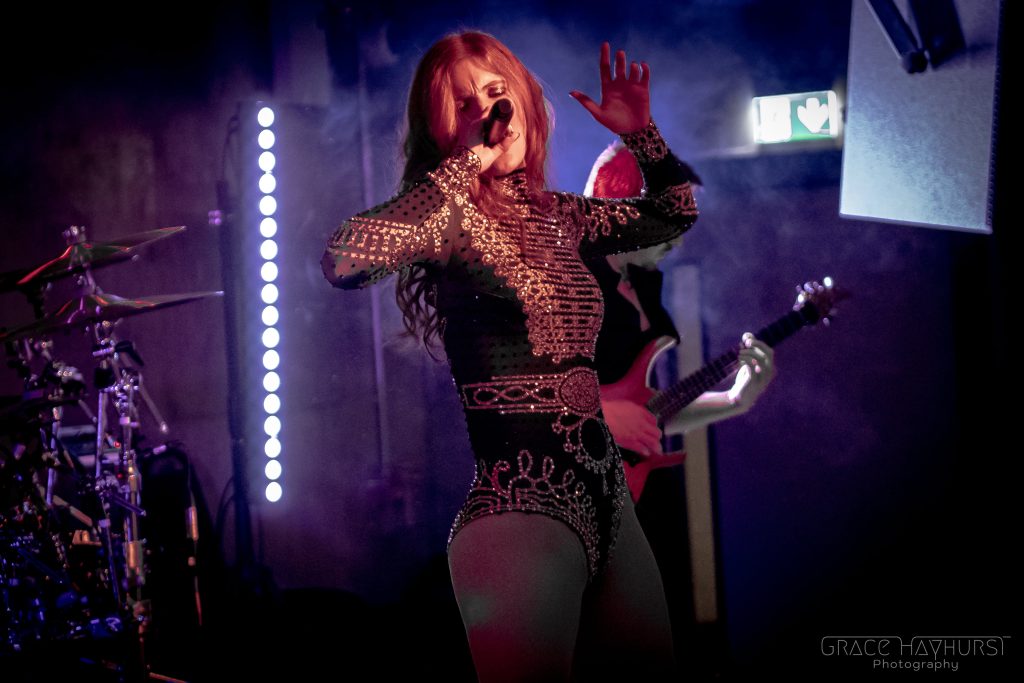 Sometimes it's good fun to go into a concert completely blind, and that's exactly what I chose to do after the opportunity arose to catch Hayley Griffiths perform live in London last week. It's been a little while since I've gone to see an artist with very little prior context, and this was maybe one of the most unique gigs to go to in terms of having an eclectic selection of styles to digest throughout the evening. It certainly kept me on my toes!
The night was a Hayley Griffiths sandwich with her starting with a set of folk music full of the classics. Scarborough Fair, Loch Lomand, She Moved Through the Fair,  as well as some tunes sung in what I can only presume was authentic Celtic. Accompanied by an electric double bass, electro-acoustic guitar, light drums, and gentle synths donning the sounds of traditional folk instruments, this was the side of the evening I expected to hear as the one record I'd spun beforehand was Far From Here. Where most of the first half's arrangements had come from.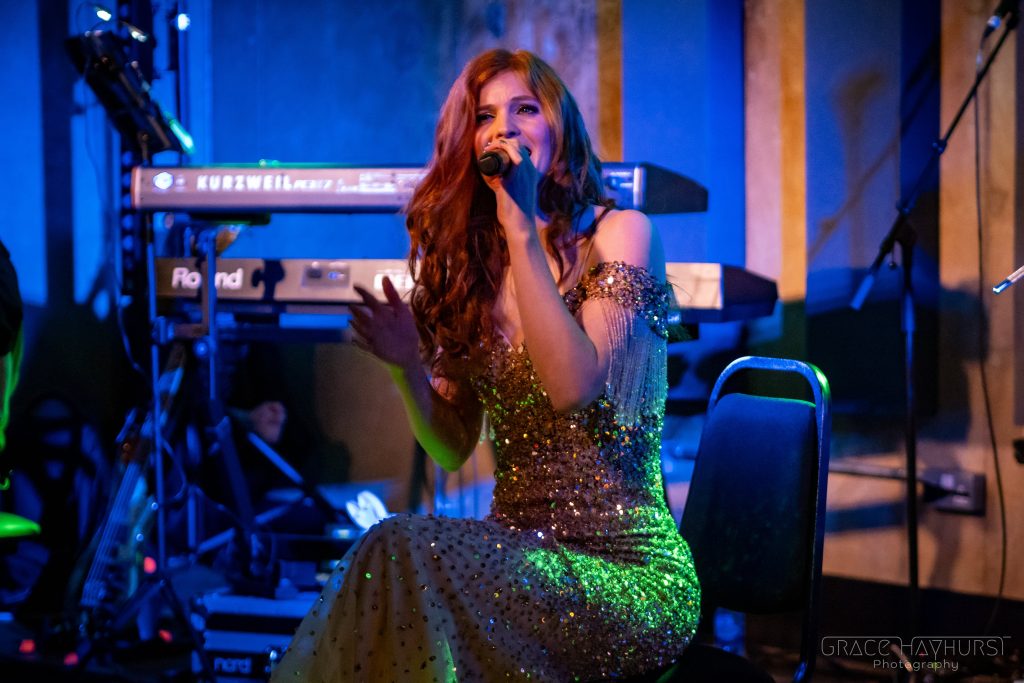 Hayley explained during her set that she had a history in the folk scene performing numerous concerts over her career within that genre of music, stating "This is my show, and this is me" to the audience. And it was indeed a celebration of all aspects of her career, and her incredible voice, as we'd find out as the evening progressed.
As the folk set came to an end, we were in for a treat as the next round of music began – Malcolm Galloway from Hats Off Gentleman It's Adequate came to the stage to perform a short solo set of his music. Something I wasn't expecting, and another artist I'm not familiar with, but provided an interesting contrast to the other music of the evening with more of a singer-songwriter presentation. It's certainly spiked my curiosity in hearing some of the full band arrangements of his music, but I'm not sure as a newcomer to his music that the acoustic set really sold the show for me personally – especially as someone coming into it with no prior context.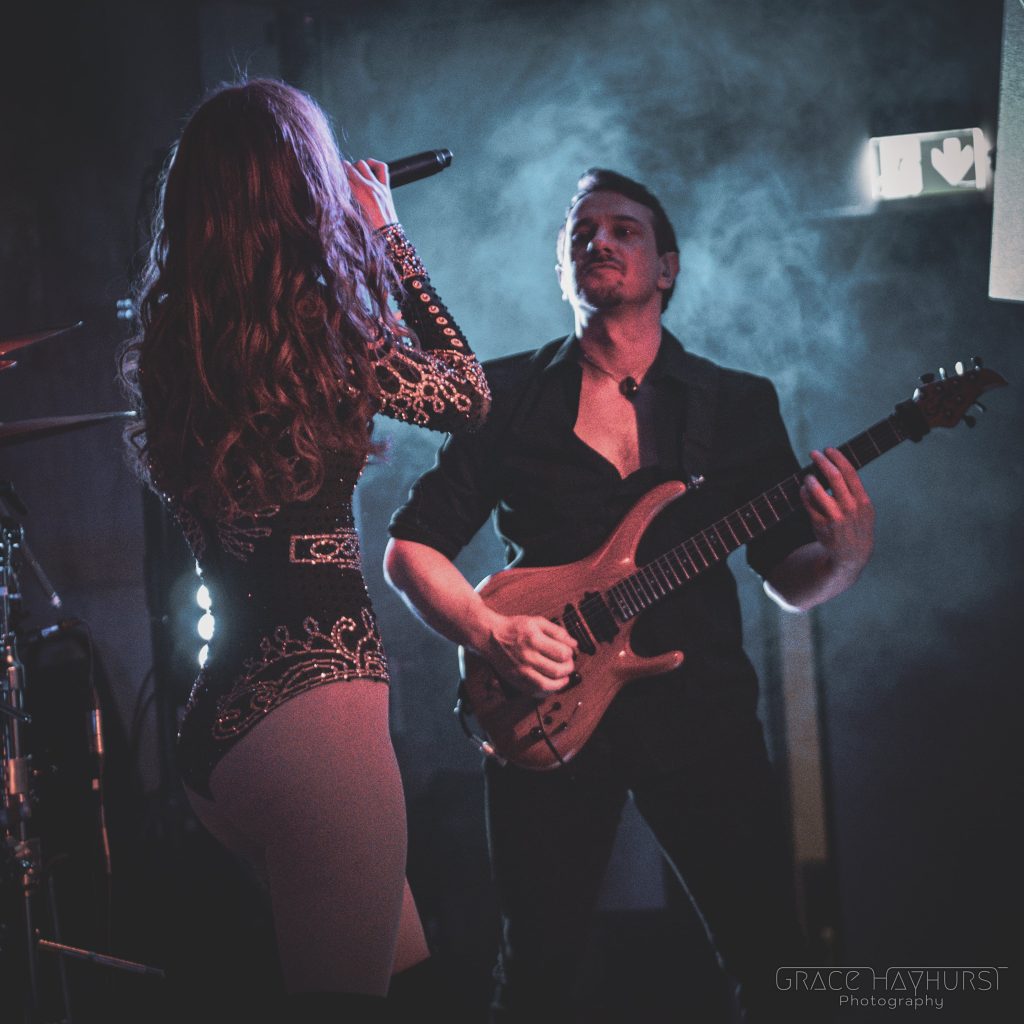 In stark contrast to the first half, the second set from the Hayley Griffiths Band erupted with energy, like watching an entirely different act. Now this was unexpected. Opening with Haunted, it was clear this was the rockier side of the set with the drummer hitting far harder, the bass player switching to a more traditional electric bass, and the guitarist putting down his acoustic, and picking up his electric to start shredding solos.
A track that stood out to me was Separated By Glass which Hayley put together back in 2008. Containing a pretty gnarly guitar solo, there was plenty of energy in the show at this point of the night, putting us even more firmly inside of rock territory.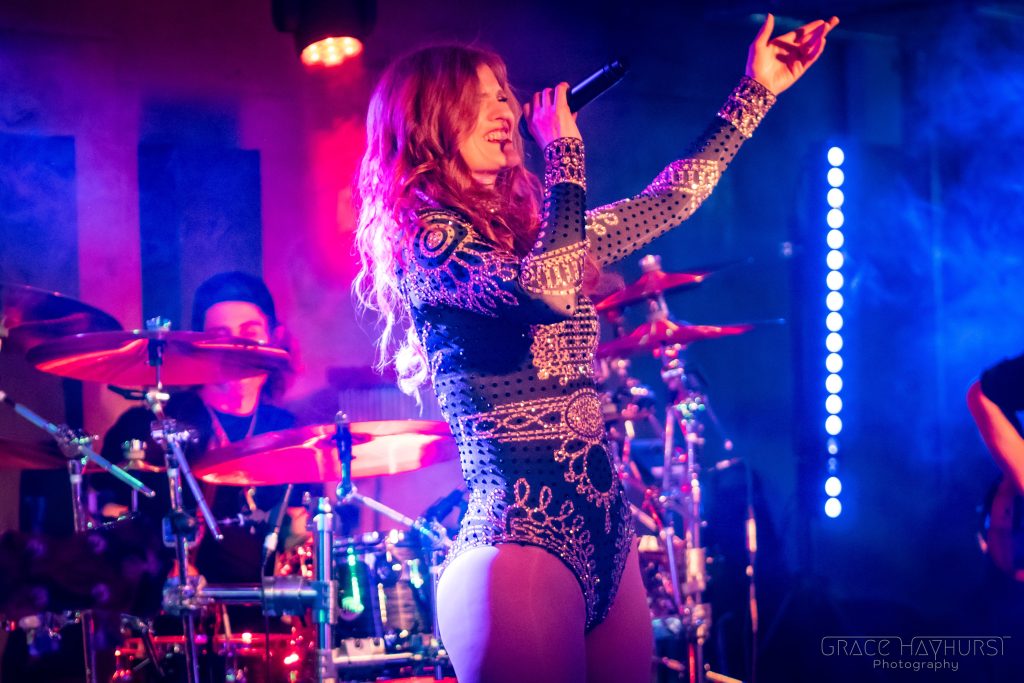 We were asked to pass the "prog test" with a combination of stomps, claps, and heys which did get some members of the audience moving during Make My Bed which was maybe the most active I saw the audience during the show. I'm not sure an all-standing venue suited the band's performance, but the stomping likely wouldn't have been as fun otherwise!
The mix of the room did feel a little funny too, for me the bass was incredibly high and I was struggling to hear many of the rhythm guitar or synths parts during the rock section of the evening. However during Melanie I found myself really appreciating George Price on bass, playing with a great groove and tasteful yet technical lines bellowing through the venue. That in itself was enough to indulge myself in insolation to the rest of the band, but no doubt I appreciated their wider performance too – when I could hear it.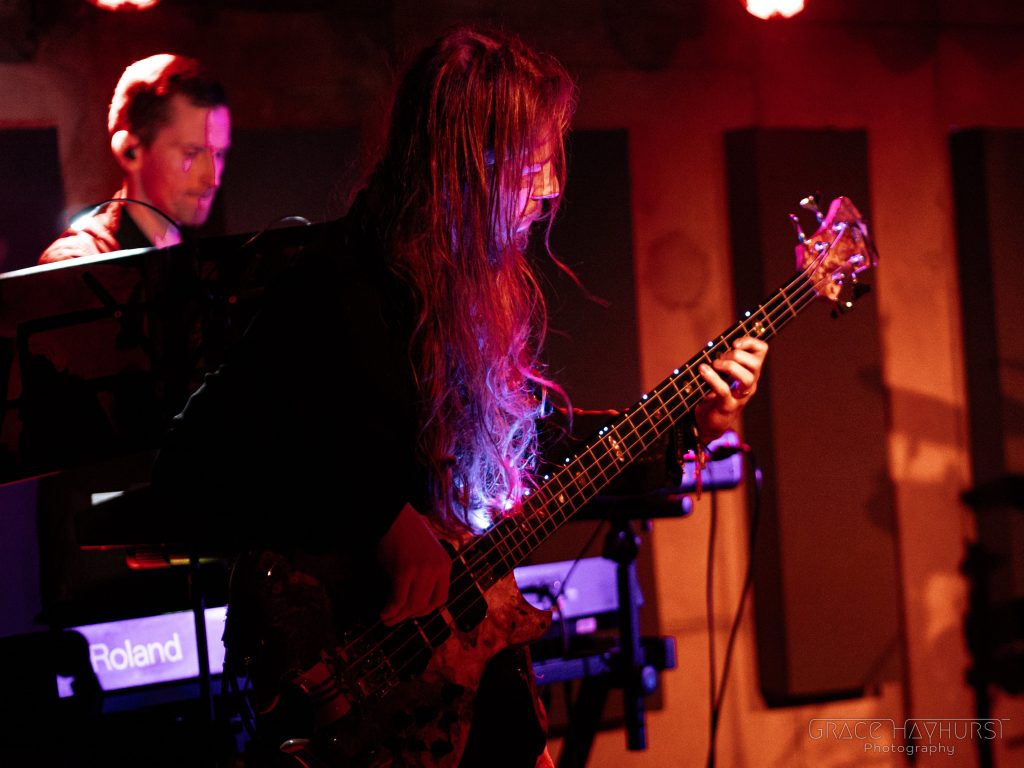 After a brief drum solo with broken stick, electric guitars joined in, another outfit change came from Hayley, and the band rocked into the encore closing off the night.
It's clear that Hayley has an incredible voice, and works with an incredible band too to put on a great show. Although it was clear she was the star of it given her absolutely fabulous outfits during the evening. It's always worth taking a chance on a band you've never heard of before, as you never quite know what you'll get. But sometimes, it results in a spiffing evening of entertainment that you'll be yearning to revisit for time to come.