I Am The Manic Whale at the Camden Club in London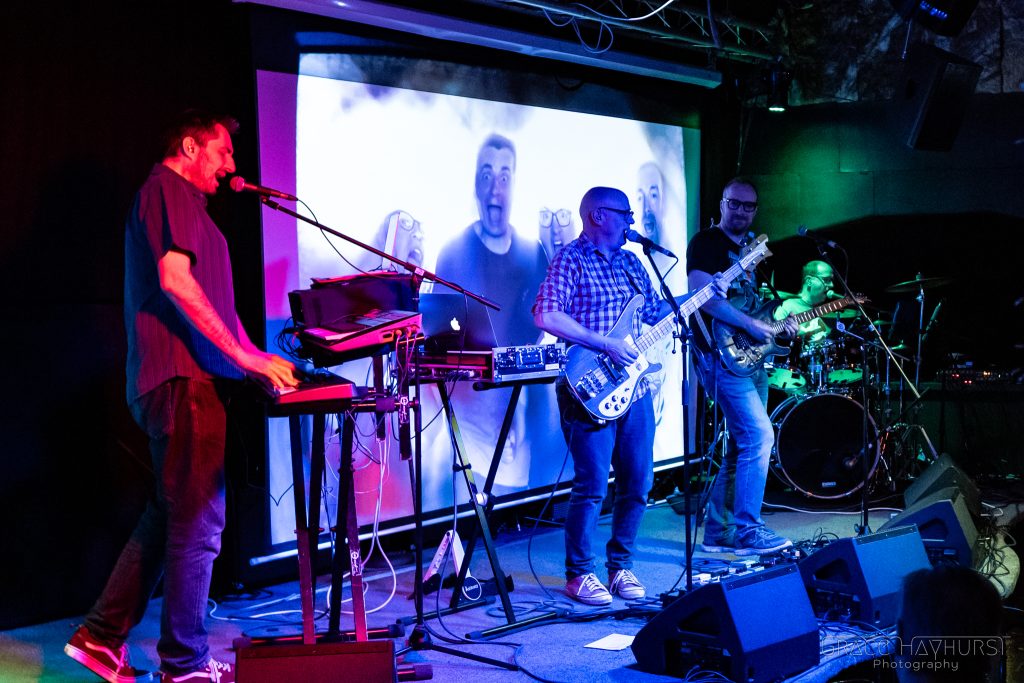 Another night, another show, and this time it was time to get nautical with I Am The Manic Whale. Touring off the back of their 2023 release Bumper Book of Mystery Stories, the band embarked on a tour of the UK to share this release with the world the populace of the UK.
Up on support tonight was Tom Slatter who declared that he "usually sings the weirdest songs", but tonight he wasn't as sure given the headline act. As a mellow acoustic singer-songwriter, his music was suspenseful and engaging. Noting that he didn't have a prog epic as he was just a man with a guitar, he had something else for us instead finishing his set with 5 songs, interconnected telling the story of a cartographer, in a successful attempt to stay in line with the prog branding of the evening.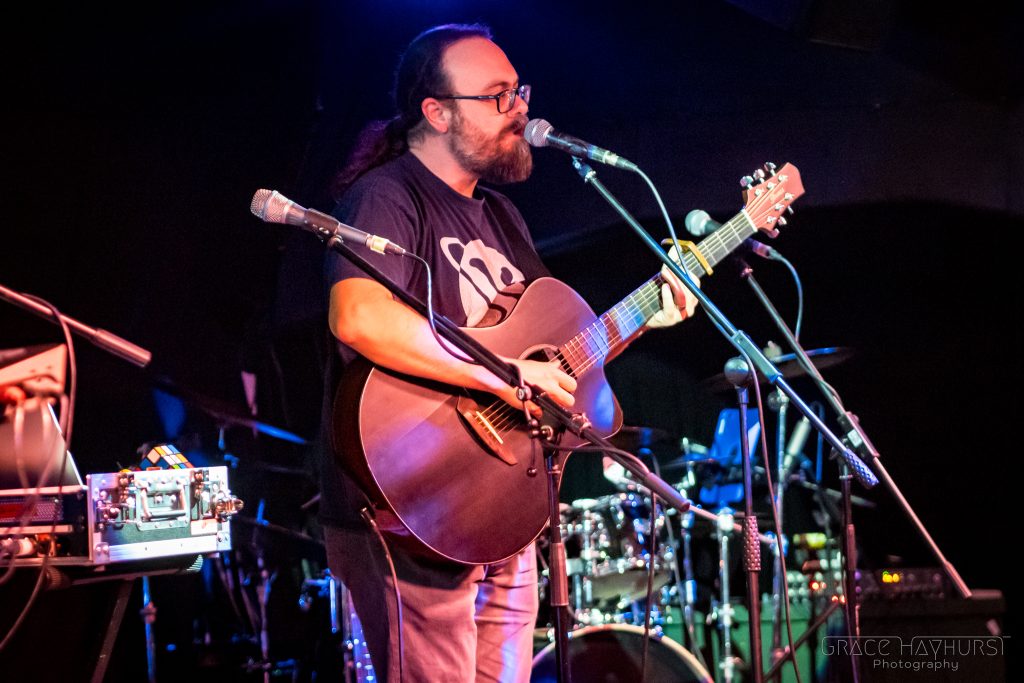 From metal claws in the ground,  a brain in a jar,  a big metal skeleton dredged out of the Thames, and an engineer awakes after being drugged and finding himself chained to a workbench, the music's themes were eclectic yet whimsical in their storytelling. An enjoyable introduction to the evening for definite.
Headlining, obviously, was Manic Whale. With their tongue-in-cheek style of performance with clever and geeky songwriting, this band are always sure to put a smile on your face if you have the pleasure of catching them live.
Opening with tracks from this Bumper Book of Mystery Stories, there was a clear focus on the new release that night with Ghost Train and Patient AB.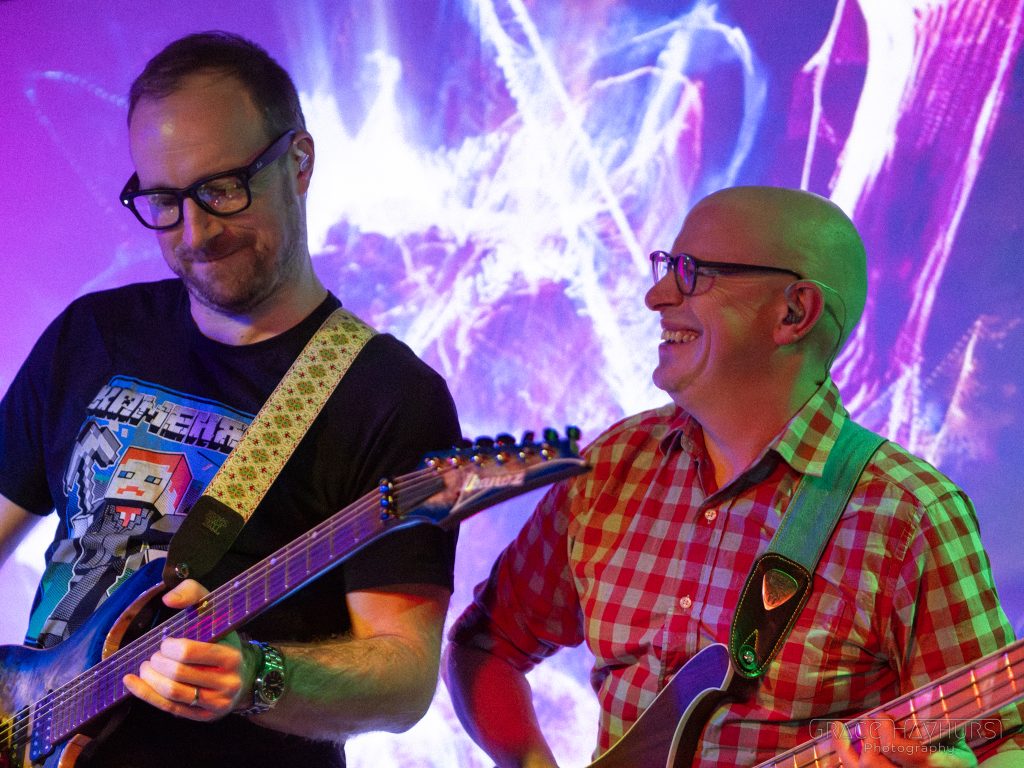 The Lifeboatmen was also a mid-set standout to me, with Michael Whiteman (Vocals + Bass) highlighting the hard work that the RNLI charity does in the UK to rescue people stranded at sea.
"I'm a bit of a geek […] I bet you didn't see that one coming did you" announces Michael Whiteman to the audience before launching into Secret Passage, a track inspected by Enid Blyton-style kids stories – this track had a keyboard solo from John Murphy which I thoroughly enjoyed because the band continued on with their nautical theme.
Nautilus was another track that had a high level of enjoyment factor with a proggy trading of solos between organ and guitar before finishing off the main set with Valenta Scream.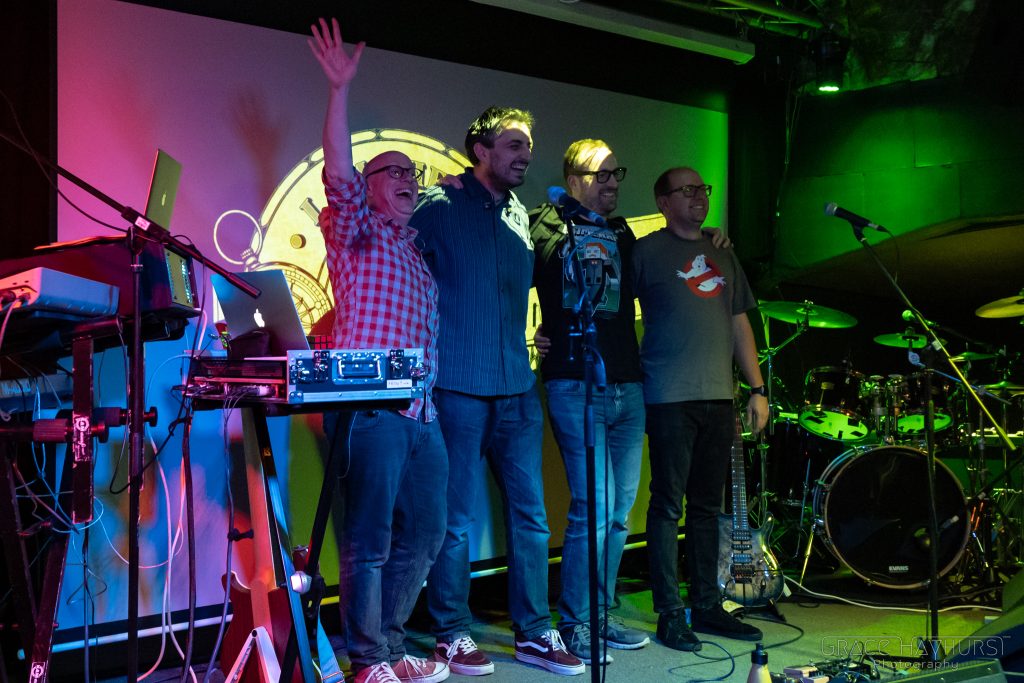 'Mooore, mooore, mooore' the crowd roared, letting Manic Whale know that their performance this evening was a success. Going on to play Erno's Magic Cube, and Open Your Eyes, before heading home for the evening.
If you like your neo-prog, and enjoy a bit of scientific whimsey, then be sure to check out I Am The Manic Whale and their live shows. It is truly, always a fun time.