Ché Aimee Dorval at St Pancras Church in London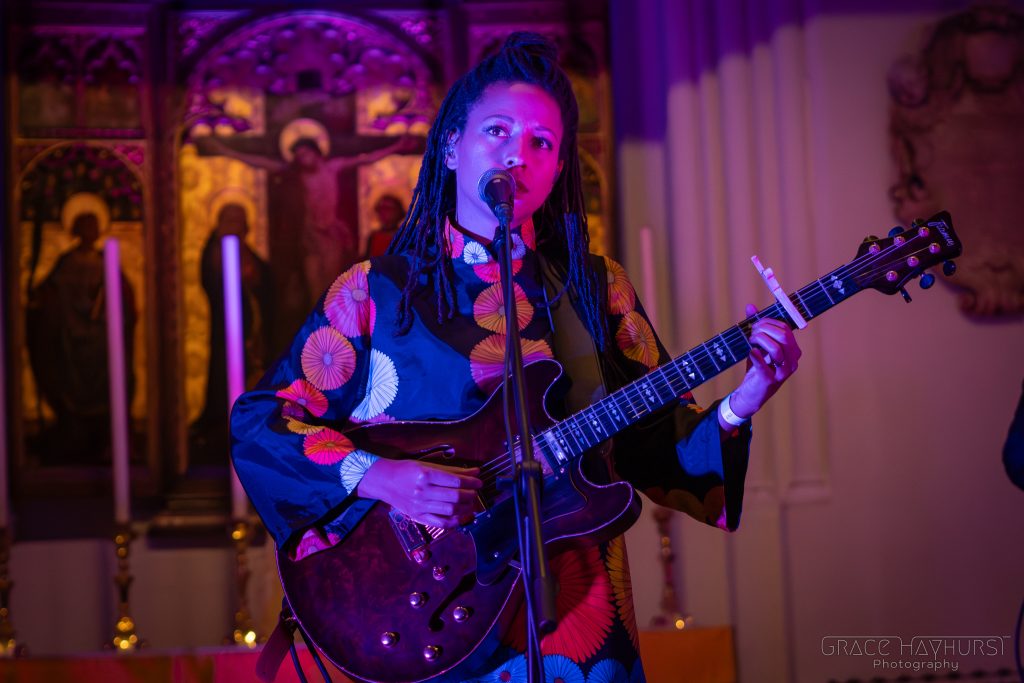 At the start of 2023, Ché Aimee Dorval released a solo album entitled The Crowned which I instantly fell in love with. But if you're reading this article, it's more likely that you know her work in the prog world with artist Devin Townsend having featured on many of his albums, performed on many tours together, and also for her work with him in Casualties of Cool.
If you know her from that, then you'll know that she has an incredible voice that is powerful, charismatic, and bold – all of which she brings to her solo work too. I had the absolute pleasure of seeing her perform songs from The Crowned, as well as other solo material at her very own headline show in London playing to a full house, or church if you will. And on only her second UK solo tour ever. Wonderful music in a gorgeous historical and intimate venue on a Friday night, what more really could you ask for?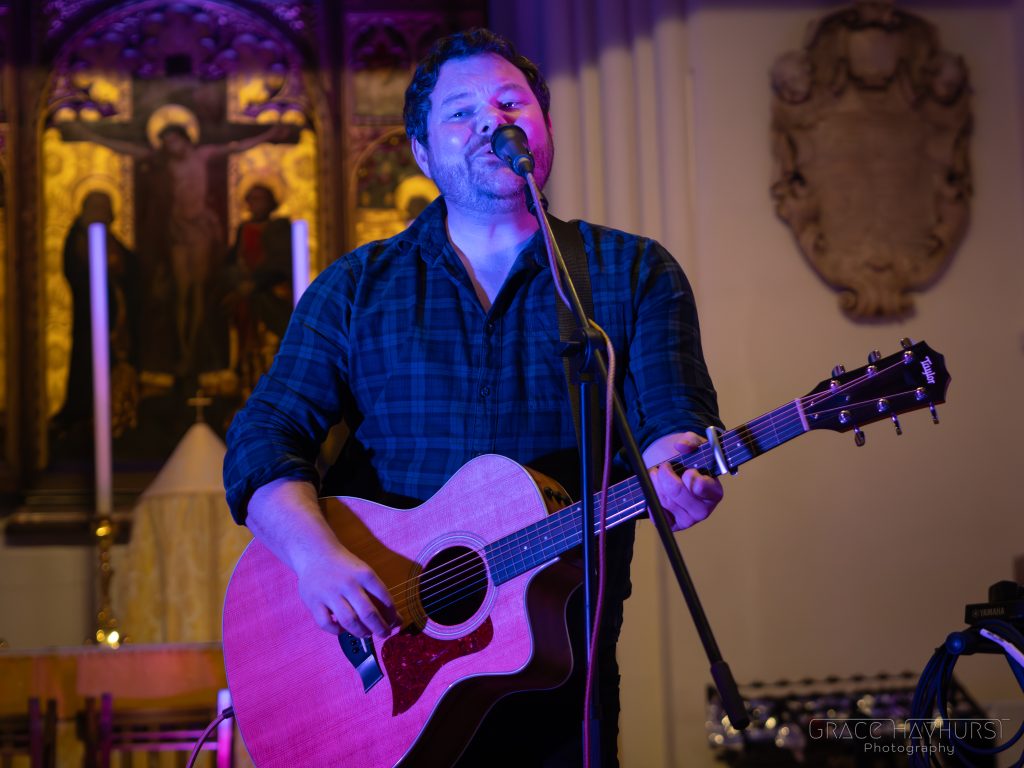 With Ian Bareham opening up the night, I felt there wasn't a lot to say about him. He had a powerful voice and stuck to short Sheeran-style love songs with just him, his acoustic guitar, a makeshift kick drum. Ian was pretty good, but not really my thing. Although if you are a big Ed Sheeran fan and want more, then Ian should be right up your alley.
For Ché's EU tour, there are just two people on stage for a stripped-back performance. Ché herself, with Samuel providing additional guitars and keys. It goes without saying she couldn't bring the whole band over because they are very expensive – "Welcome the fake band to the stage" she announced as for a few tracks from The Crowned had some backing tracks filling in the gaps. Starting with Loveless – the hairs on my arms were standing up during the chorus.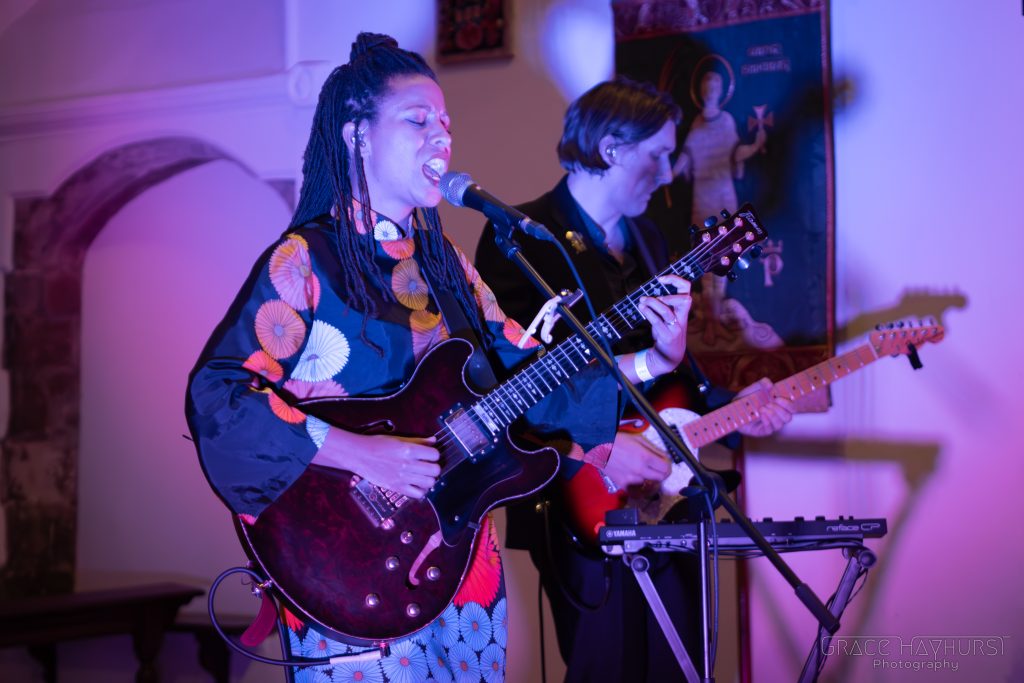 I enjoyed the gradual build of the night, starting with softer solo performances even without Sam, to wider band arrangements where the backing tracks came in kicking off the full arrangements, but with Ché's incredible vocals at the forefront of it all.
As well as playing tracks from her most recent release, she also dipped into Between the Walls and the Window, as well as playing a Strapping Young Lad track Almost Again. And with some additional dipping into Casualties of Cool material with performances of both Bones and Flight – the latter of which was a self-confessed favourite track – Ché gave the audience everything they could have wanted from a solo set from her.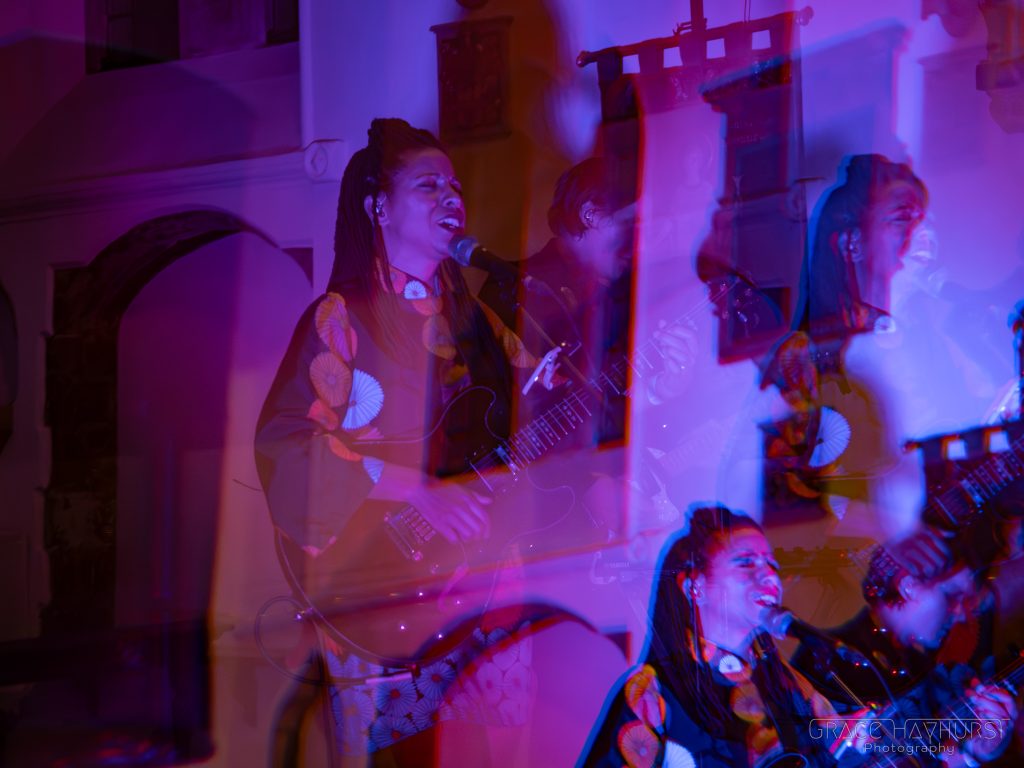 The evening finished with a stripped-back version of the title track from The Crowned – possibly my self-confessed favourite of the record, and the night itself.
I left this concert with a big smile on my face, hearing something performed live that I didn't necessarily think I'd ever get the opportunity to. Ché is a wonderful songwriter and has an incredible set of vocal pipes that she knows exactly how to put to good use, and I can't wait to see what she does with them next.