Eisbrecher at the Islington Academy in London
The Eisbrecher tour was delayed several times because of the pandemic, but they finally made it to London tonight for their now 20th-anniversary tour. Queues were stretching down Islington high street tonight as I walked up to the venue. Clearly, the anticipation for this delayed tour had led to the London crowd ready to be ready plenty in advance to get to an excellent spot to see these German industrial metallers.
Supporting them tonight is Maerzfeld, leading to a double bill lineup of German-speaking bands. We were even taught a little German at the start of the night right before Maerzfeld came on stage in a possible attempt to bridge the post-brexit divide given this tour was originally supposed to happen before the borders got sealed up during the pandemic. The band originally co-exists as a Rammstein tribute act called Stahlzeit, as well as releasing their own material under the Maerzfeld name.
Helfried Reißenweber (vocals) had an articulate passion with his singing as well as his stage presence, making eye contact with every possible corner of the room ensuring that everyone felt like they were a part of the show. Straight away the band didn't hold back any punches, grabbing the attention of the audience with their crunchy riffs, brutal synths, and impeccable drumming.
Fully repping the Neue Deutsche Härte metal genre, this industrial band pulled out all the sonic stops to make this show a banger mostly playing songs from their 2023 album Alles anders. I'm an absolute sucker for this genre of music, and having not been super familiar with Maerzfeld before tonight, I'm now walking away a fan with another CD to add to the collection…
Up next were the headline act Eisbrecher. I first became familiar with their work in 2016 with their album Die Hölle Muss Warten. Taken in by their music, I've eagerly awaited an opportunity to witness them work their magic live. Finally now in 2023 that opportunity has been granted to me. Although this evening they didn't play my favourite song Tanz mit mir, they still had a killer setlist put together from their now extensive eight-album discography.
Starting off with Volle Kraft voraus, Fehler machen Leuter, Frommer Mann, and Leider – the band couldn't have chosen a better assortment of songs to open things up.
Once again the frontman and singer of the band Alexx Wesselsky immediately caught my attention, just as Helfried had with such a powerful stage presence, combined with exotic props and fashion choices. Clearly a well-oiled machine, Eisbrecher were rocking the socks off of the audience tonight.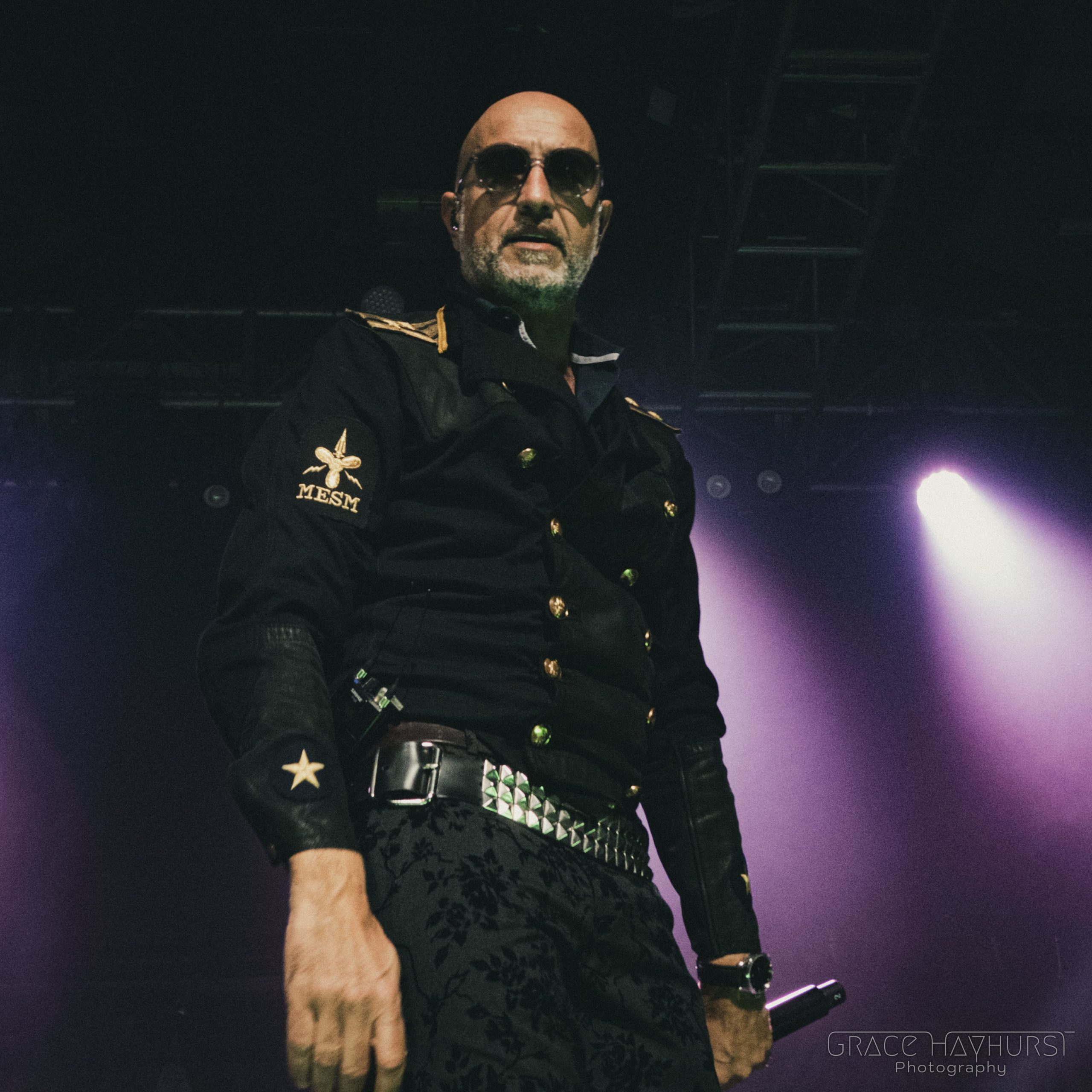 One other thing of note is that tonight there was a replacement guitar player because the usual one was injured. Now, I'm not quite well versed enough in the lore of the band to know whether it was Noel or Jürgen that was replaced, but whichever one it was, it was their son that had taken over the reins temporarily which I found very wholesome, keeping it within the family and all.
Another opportunity came along to learn some more German when the set hit Nein Danke. The crowd took this in stride, singing back every lyric under the sun.
A couple of songs later, Im Guten Im Bösen commenced, and the mosh pit got rowdier and rowdier, and as FUKK came to a close, Alexx put it better than anyone else could have. "There is no other word in no other language that says it like fuck".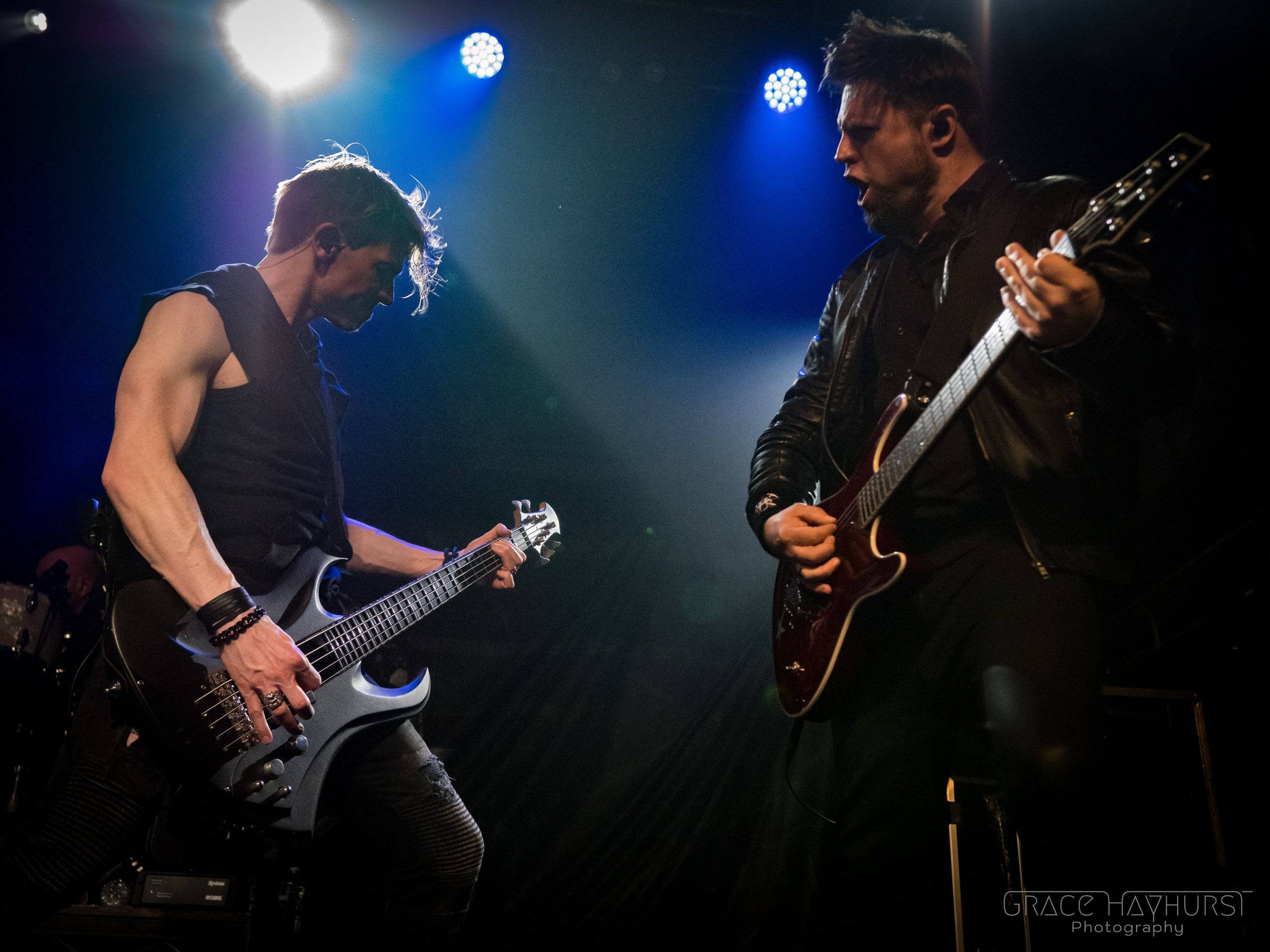 By the time Himmel, Arsch, and Zwirm came on, it seems like the whole audience had learnt German, reciting back the chorus call in full throttle throughout the venue. This is Deutsch was the perfect closer to the main set, laying the groundwork for the final encore…
Saving some of my favourites, Verrückt and Was ist hier los, for the very end made me walk away from the gig very happy.
Miststück, a Megaherz cover, which roughly translates to "piece of bitch", also went down a treat. I swear, letting a drunk audience of metalheads shout out swear words to crushing guitar riffs is a surefire way to make them fall in love with you. And this evening was certainly full of that.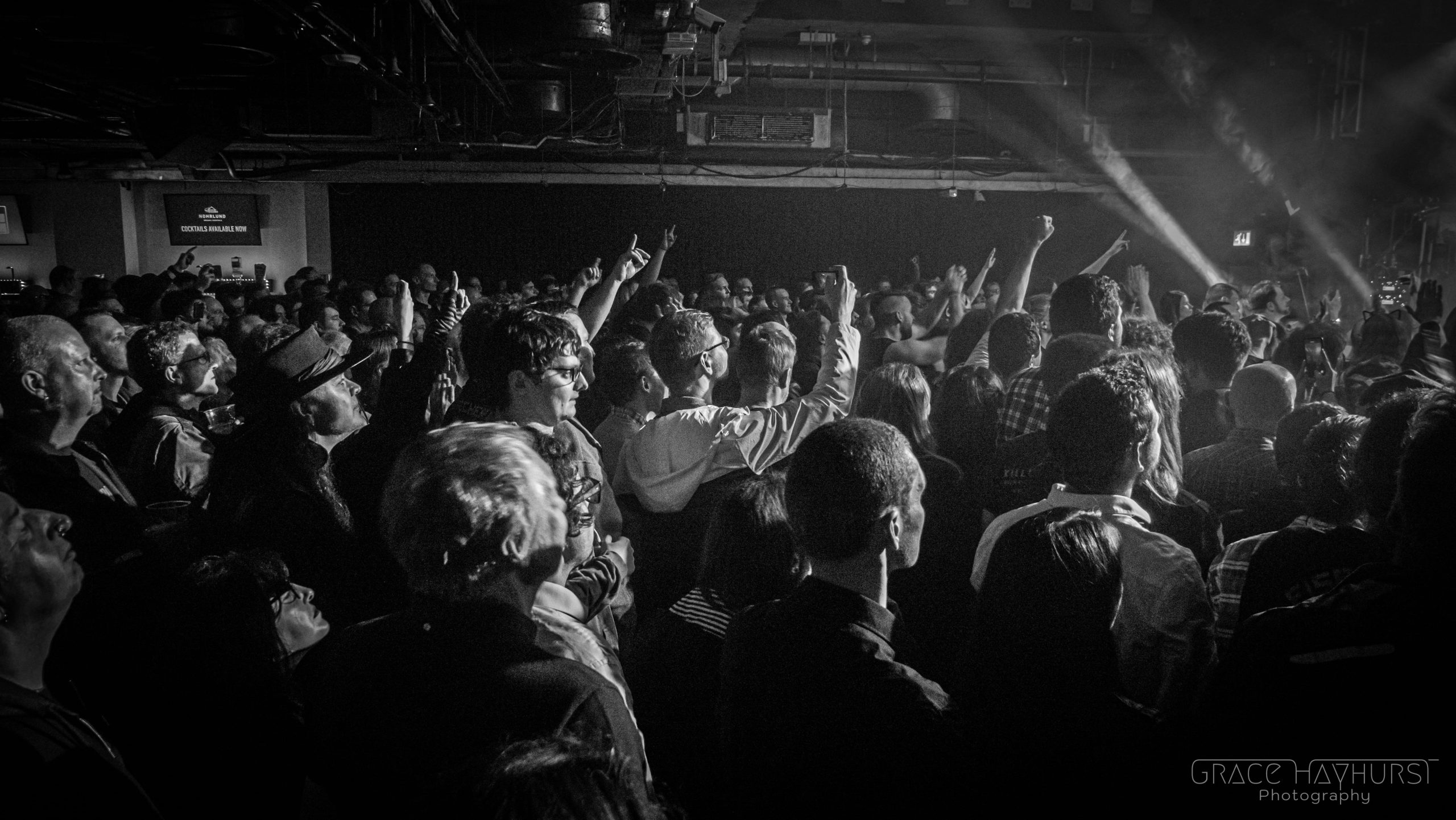 For the final song, Alexx walked out into the audience singing along to a final cover of 'Out of the Dark' by Falco, shaking hands with as many fans as possible. A total class act from start to finish. Every musician in the band put out a solid performance tonight leaving a very memorable impact in my brain.
I hope next time I catch Eisbrecher I can go as a slightly more of a civilian to get right into the pit and get rowdy. These guys put on a fantastic show, and may now be my second favourite band to come out of Germany…