The Flower Kings at Dingwalls in Camden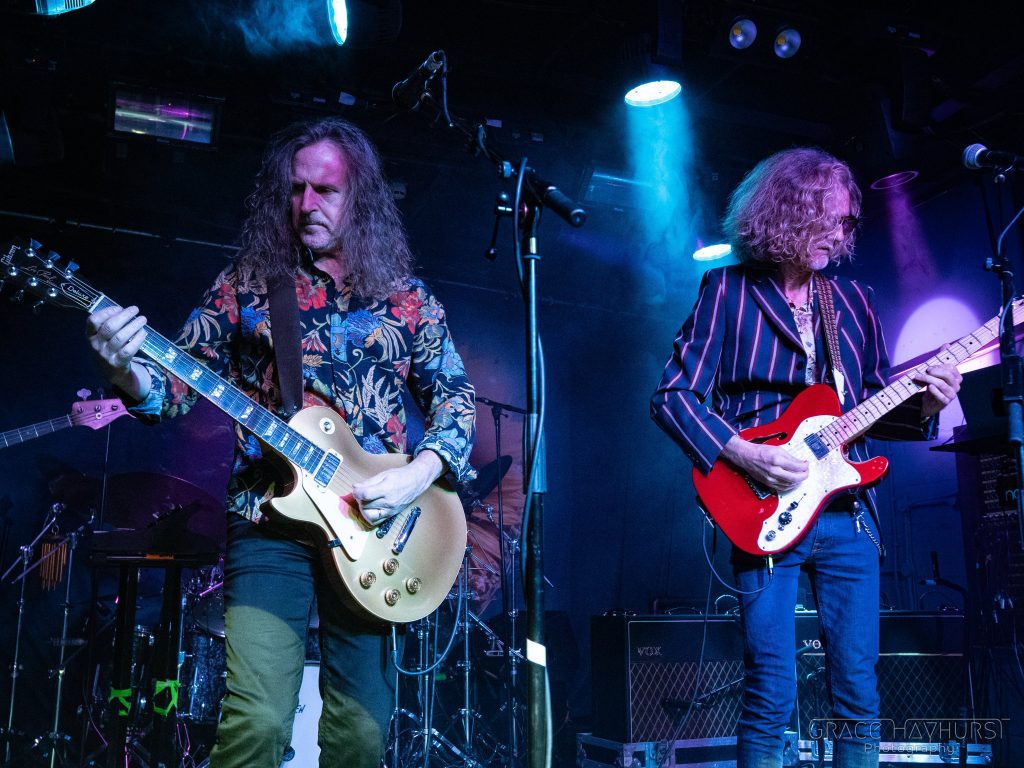 You know it's a prog gig when a myriad of instruments are displayed on stage before the music starts – and with 3 keyboards spotted, I knew at that point it was going to be a good night.
Started by long-time collaborators Roine Stolt and Hasse Fröberg in 1994, The Flower Kings don't need any excessive introductions. Being one of the founding bands of the neo-prog movement, they now have 16 studio albums under their belts – most recently releasing Look At You Now in September of this year.
With Michael Stolt having made his return to the band after a 22 year break, this is the first major European tour the band has done with the reunited outfit. Certainly a wholesome union too given the family connection of Michael and Roine.
Tonight on the 2 date UK leg there was no support band which led to things being a bit dry at the start – although it didn't take the band long to warm up the crowd at the reasonably busy Dingwalls in Camden.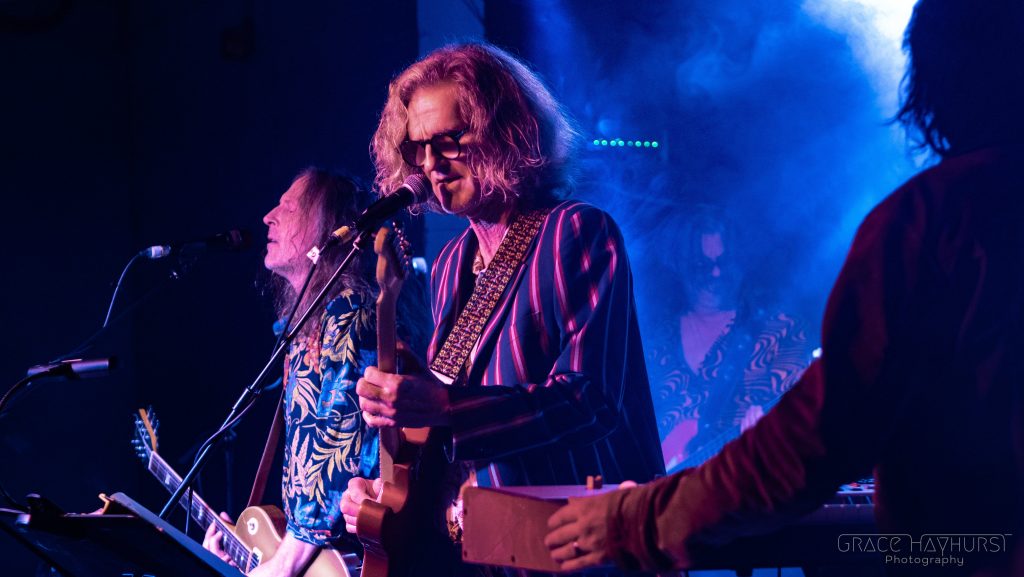 Opening with Ghost of the Red Cloud, Deaf, Numb & Blind / Garden of Dreams, and Beginner's Eyes, The Flower Kings gave us a healthy spread of tracks from all across their discography. And as the night went on, even though the band have such an extensive discography, the crowd went along with it enjoying various deep cuts, and indulging their ears into the overall compositional style of the band, as I was.
If you're looking for an album to start with to dive into The Flower Kings' discography, I'd argue there aren't any good places to start. But once you start diving in, and getting further and further into the rabbit hole, you'll find yourself addicted to their style of writing – similar to that of bands like Marillion and Neal Morse – and you won't want to stop listening. At least that's what happened to me.
Inbetween the music, the band spoke not to the crowd, but with the crowd telling little ongoing stories of the challenges they were facing to pull off this show. One of which namely they had to get rented equipment because of the dreaded 6 letter B word, presumably to avoid acquiring a myriad of legal documentation in the form of carnets when having to cross the border.



The Dream had a lovely keyboard moment. It wasn't showing off some elaborate shred, but it was gentle, musical, and had tasteful note choices.
Another highlight for me of the night was Stardust We Are. Introduced by Roine stating "We are the kings of epics, we are the kings of flowers, we are the kings of everything".
"Very humble" one audience member replied, to which Roine said "I just tell it how it is" replied Roine in a playful manner.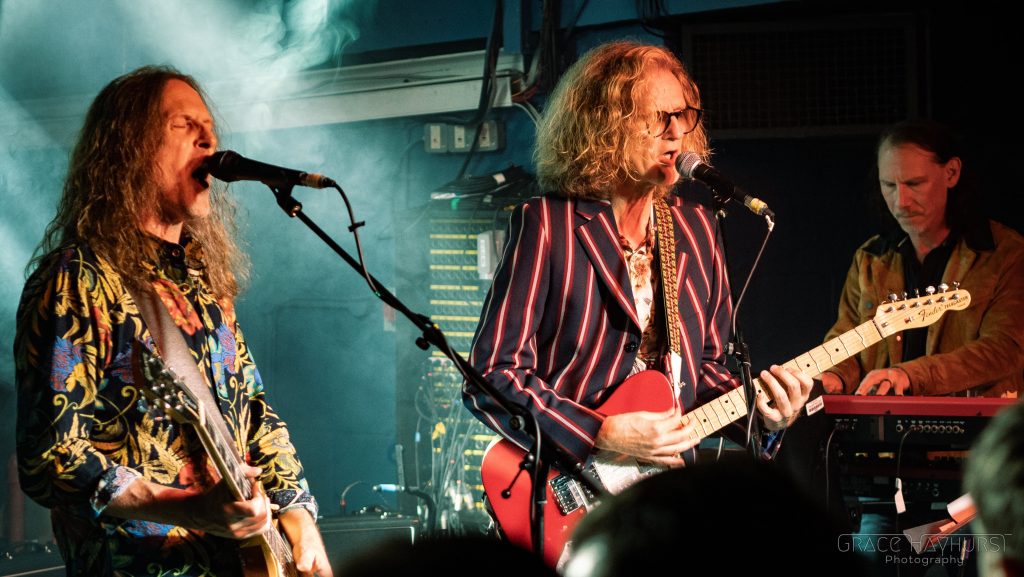 And the crowd clearly love this track too, given that the band have played it at 5 of their last 6 shows in London. During the piano solo section you could hear a pin drop in the room with how quiet it was, the audience mesmerised by this musical sequence. And afterwards, with the words "Stardust we are" echoing through the venue from Hasse's vocal pipes, the evening began to draw to a close – but not before finishing up with Paradox Hotel as the encore closer.
What I love about The Flower Kings is they are very nonchalant guys with a very laid-back, yet warm stage presence. They played just 10 songs all in, being over 2 hours of music in true prog fashion.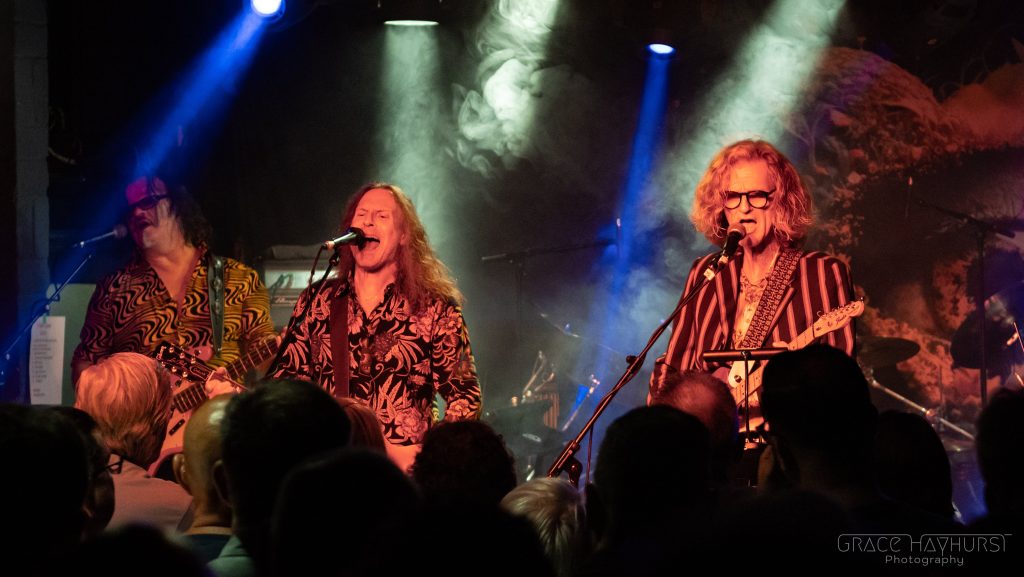 I'm glad to of seen them perform live once again, further solidifying parts of their discography in my brain that I like, and given my flavours of other parts that I still have yet to take the time to enjoy. There's plenty to explore here, and I look forward to the day that I get to explore their live shows once again.