A.A. Williams: 'Forever Blue' Review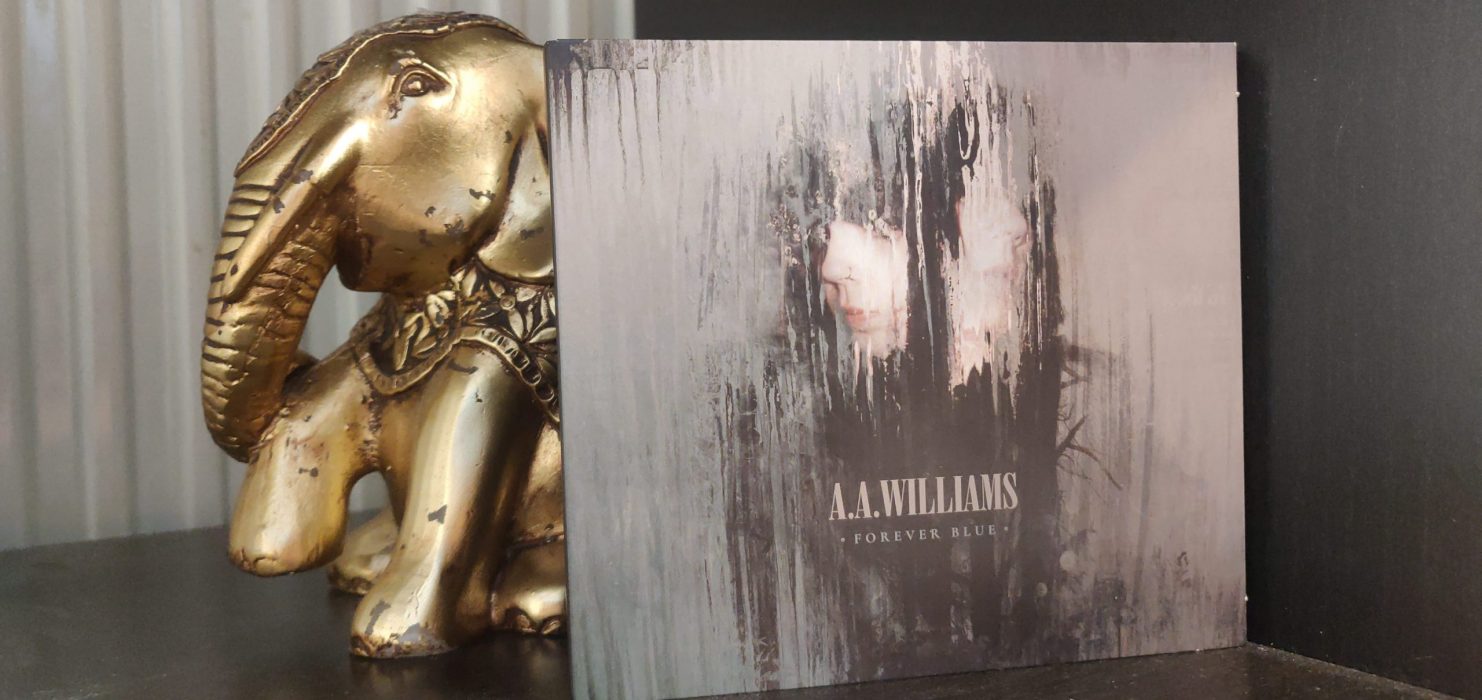 After amassing a small following from releasing two EPs, one self-titled, the other 'Exit in Darkness' which was written in partnership with 'MONO', A. A. Williams'  has released their debut album 'Forever Blue'. In this release, Williams has brought together neoclassicism with mellow indie rock.
My immediate comparison of this album's sound leads me to think of bands like Anathema, Keane, and Jeff Buckley. Slow builds, swirling melodies, and never too overdramatic. A wonderful balance between emotive writing, subtlety, and tranquillity.
The first track 'All I Asked For (Was To End It All)' starts the album as it means to go on; Emotive vocal harmonies supported by mellow instrumentals. Even the vocalised melismatic counter-melodies are conveying the message and story of the music that Williams is trying to tell.
The vocals in the chorus of 'Melt' are warm and homely and brings the listener close to Williams as an artist. I've found the main vocal motif latches onto my brain like gaffa tape, and I just can't shake it off. The chord progression is incredibly powerful at these chorus points in the song too making this a stand out track on the album for me.
'Dirt' follows this theme also being a warm track that holds you under a blanket next to a campfire on a cold autumnal evening. There's something warm about the atmosphere created here, reminiscent of Jeff Buckley's 'Hallelujah' that creates feelings of intimacy and love throughout.
'Fearless' is the explosion on me in this album. The soft builds of the prior few tracks lead the breakdown in this track to have a hugely impactful jump onto the listener. It also introduces harsh vocals for their first appearance on this album in a creative way, serving as the counter melody for the lead vocal line that has been weaving throughout the song.
'Glimmer' brings us back with beautiful string work blended with clean guitars and another emotional performance from Williams. The string writing is sublime across the track and does a great job of sucking you into the music. Every time I listen to the outro I lean back in my chair, close my eyes, and breathe deeply to indulge myself in the peaceful closing of the song.
I love the distorted piano sounds in the closing track 'I'm Fine'. Coupled with the smoothness of yet more string writing shapes up an atmosphere for hearts to be broken, and for tears to flow down cheeks.
If you're looking to check out the album in full and have a good cry, and I'd highly recommend that you do… Look no further than Williams' Bandcamp link below.
Bandcamp: https://aawilliams.bandcamp.com/album/forever-blue