Radar Festival 2023: Day One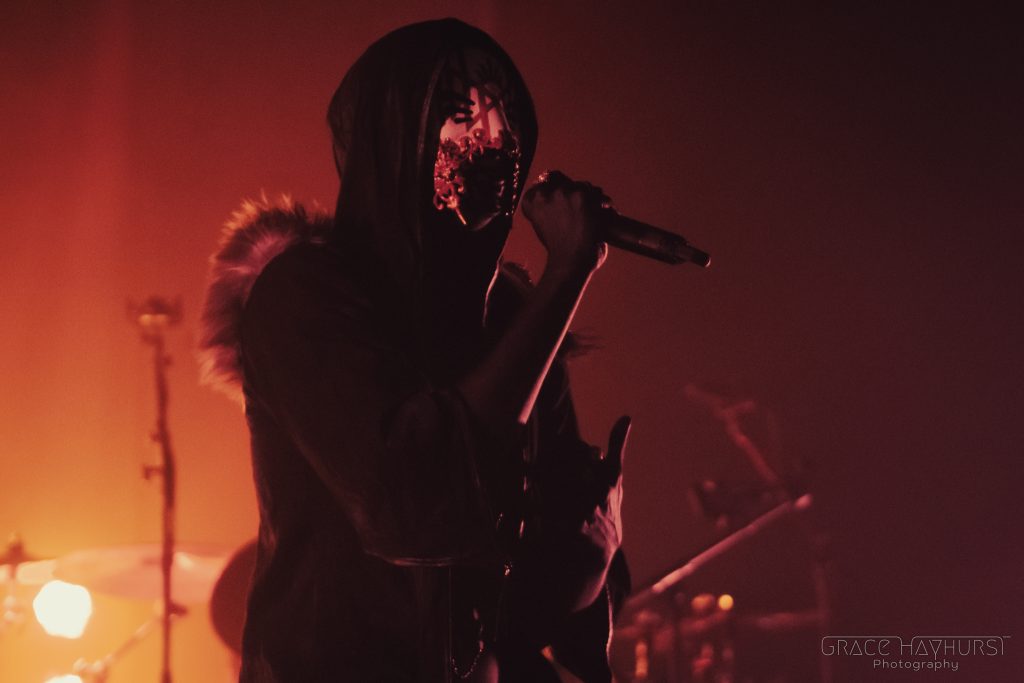 And so it beings… Radar Festival 2023 opens its doors at the Victoria Warehouse in Manchester. A brand new venue for the festival's third year, and a drastic move across the country after being previously being based in Guildford, Surrey. It's a bold move for the festival to more than double in size between years, especially having a pandemic slap bang in the middle of their growth stages, but from what I've seen online ticket sales have been excellent, and from what I saw today, attendance is through the roof.
With now arcades, a music market, bigger food stand, larger stages, on paper this stands to be one of the most impressive indoor metal festivals in the UK that I've ever had the pleasure of attending – and I've been to more than a few.
Shattered Skies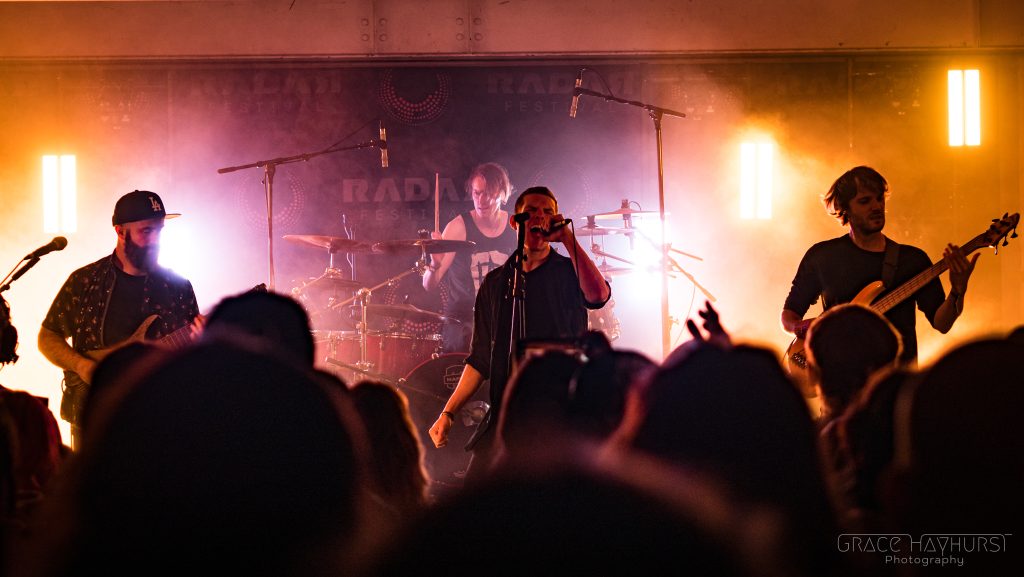 It's a sad sight seeing a band sunset their career, but what a day to do it in style opening up the new expansion of Radar Festival #3 with Shattered Skies opening on the 2nd stage playing their last show ever. There were plenty of early goers coming along to see them play, with the warehouse starting to fill up even at 1pm on a Friday.
Walking on stage with instant charisma, they showed no nerves getting on with business, and getting straight into the riffs. Only having time for a handful of songs, they focused mostly on record The World We Used to Know – much to the enjoyment of early doors attendees.
If you want a retrospective look into Shattered Skies, from this show alone I would personally recommend digging through their discography as this finalé showcase made me realise what I'd been missing out on all these years. And all of us here at Proghust wish them the best for the future.
Exploring Birdsong


Next up on my watch list was Exploring Birdsong, a trio with only a handful of releases out, they commanded the main stage with their more mellow performance compared to some of the other acts on this weekend – but to raucous applause.
It was impressive how such a small band with a mostly gentle sound was filling out the main stage with Lynsey Ward's vocals emanating through the venue.
Having only seen them once before in a tiny London venue back in 2019, it's clear they've upped their game, performing more ambitious material from their most recent EP Dancing in the Face of Danger, to possibly their largest audience yet. It really is a joy seeing them perform, and the melancholic atmosphere provided was continued by the next act on my list too.
A.A. Williams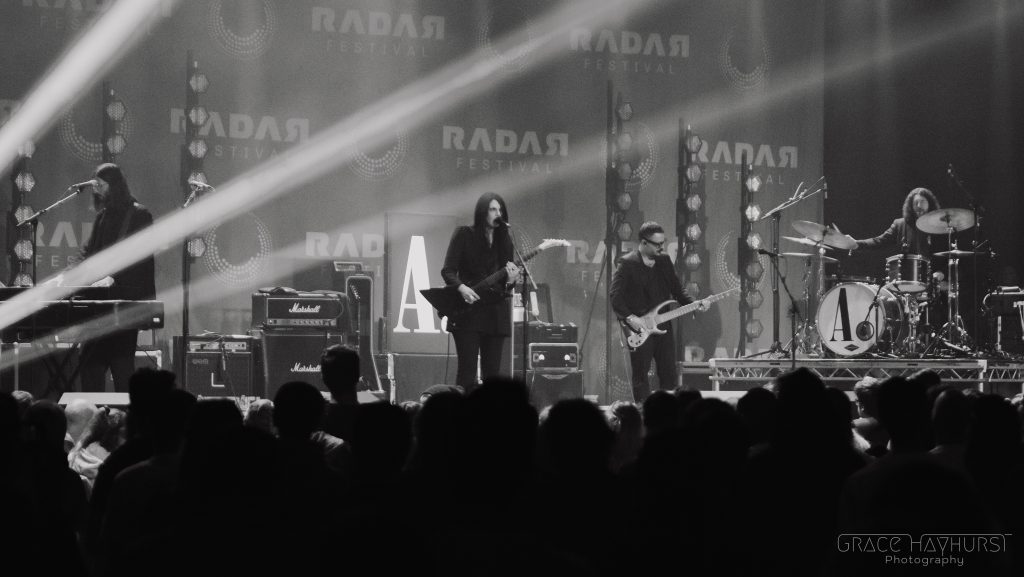 A.A. Williams were at the festival last year too, playing on the small second 'pub' stage at Casino in Guildford. She's been around the festival circuit lately seemingly popping up all over the place – and for good reason.
As she noodled her way through a slower-paced set, she proved once again that she's great at creating an engaging and emotive atmosphere through her sound – stopping people in their tracks to take a moment to reflect with this music, rather than to mosh. Now with 3 studio albums out, I'll be interested to see if she goes to change up her sound in the future or stick with her current formula.
Unprocessed


Unprocessed brought the heaviness back to the main stage with a solid vocal performance from Manuel Gardner, as well as plenty of tapping guitar parts for the jangly vibes, combined with far more brutal sections to get the audience riled up and ready to mosh.
I had a blast seeing these guys play once again after such a long break. In fact, I think the last time was when the opened Radar 2019.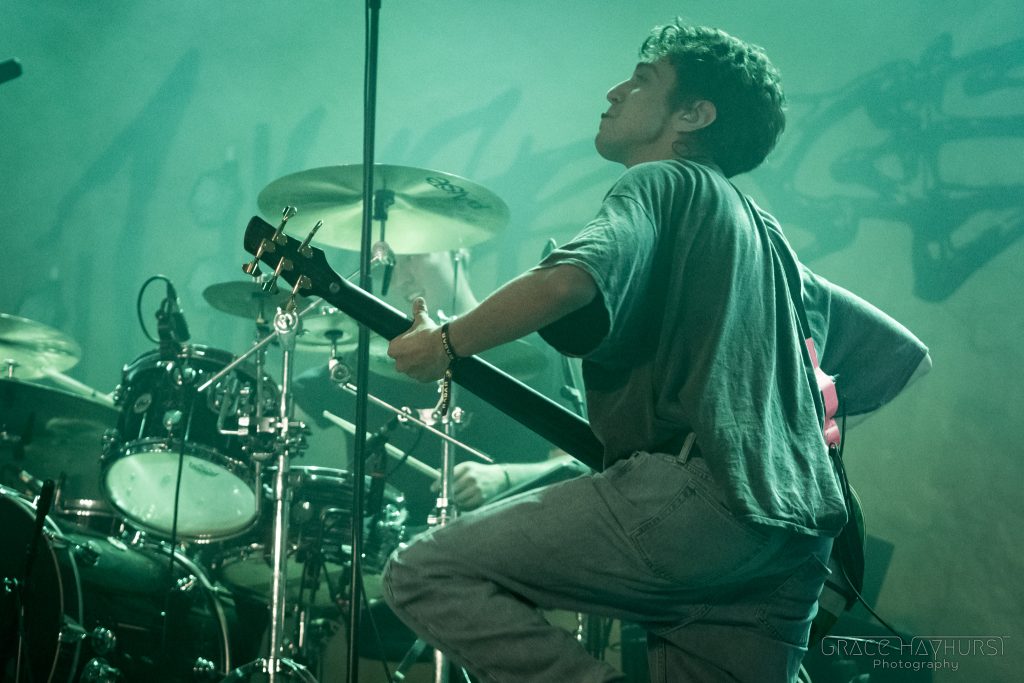 Wish mosh pits forming, the festival was in full swing by this point with no holding back. The weekend had kicked off, and everyone was ready to party on.
However at this point I needed a little break, and the food stalls had a handful of options on offer to satisfy one's tummy. Earlier in the day I had no problem getting a munch, but for my pre-Haken meal the queue was borderline outrageous. I think I'm going to have to be slightly more tactical tomorrow with how I get my munch on – although the festival has put out a statement saying that they're going to sort out the food issues for tomorrow. So we'll see what happens.
Haken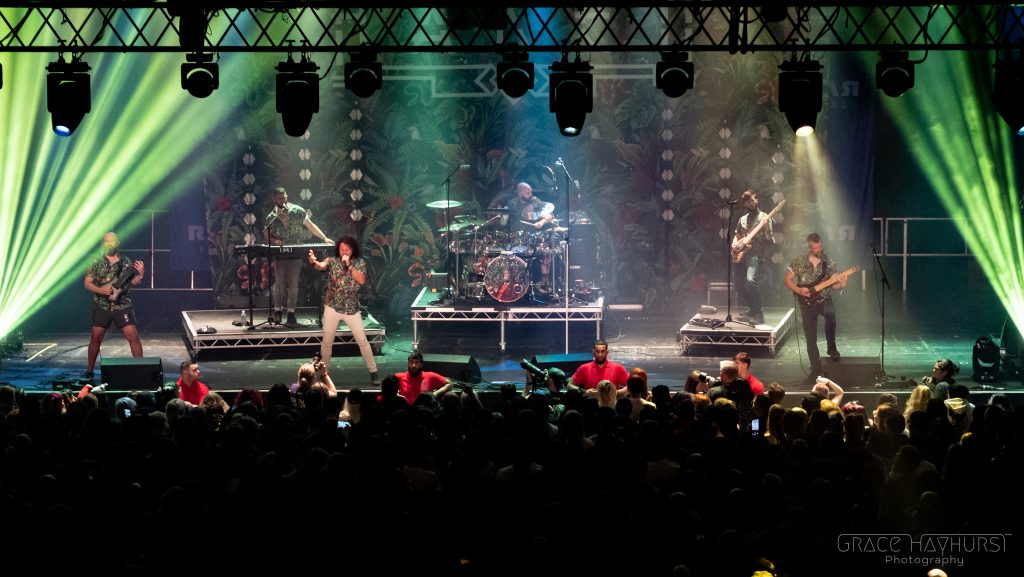 Haken had a special set prepared for this weekend, focusing on their widely renowned album The Mountain, playing extensive highlights from it after having a massive European tour for Fauna earlier this year.
Atlas Stone, In Memoriam, Cockroach King, and Pareidolia were on offer today to celebrate the record's 10-year anniversary – it was a real treat to hear these tracks live for the first time in a little while, particularly so with Pete Jones on keyboards adding in his own inflexions throughout the set in his playing.


Need I say much more about Haken though, being one of the most consistent and energetic live bands in the modern prog scene – there really is nothing to say at this point. Their performance was bursting at the seams with energy, having Ross Jennings lead the show – roaming around the stage with a determined choreography. You'd be astray to be still sleeping on them for some unknown reason.
With this year's Radar being so much larger than previous years, I was elated to see the crowd response and size and this point of the evening. With Friday being the most sold day, comparing the foot traffic in the room now to Haken's headline set last year is night and day.
Sleep Token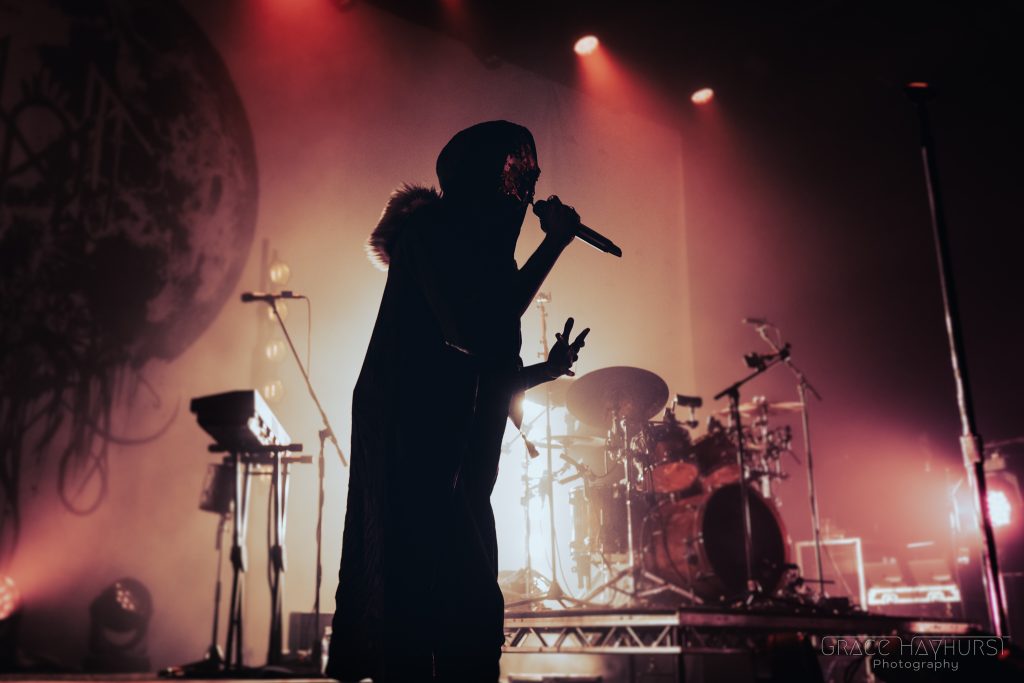 Finally for me today was Sleep Token, as I'm sure it was for everyone else too. A band that has exploded beyond belief over the last few months with latest album release Take Me Back To Eden.
We all know Sleep Token are the next big thing, but it has been an insane journey to watch from their debut release back in 2019, all the way to this. Having sold out Wembley Arena in minutes by themselves a couple of months ago, headlining Radar at a 3500-capacity venue seems beneath them – but they were booked for the festival long before their latest mainstream blowup.
The cult is real, with the venue being completely rammed with fans of the band flexing their worship-related merchandise with the entire day being filled with cosplays, t-shirts – heck I even saw Sleep Token socks on one individual.


Even before the festival began, the Friday day tickets sold out long before any other day with online groups asking if anyone can get a ticket for the Friday *just* so they can see their favourite band, Sleep Token…
Accompanied by a 3 piece choir, Vessel's vocals soared through the venue, as did the pounding bass from one of the unknown backing members. Although I'll admit it was tough to hear Vessel sing over the crowd singing along to nearly every single word from this outfit.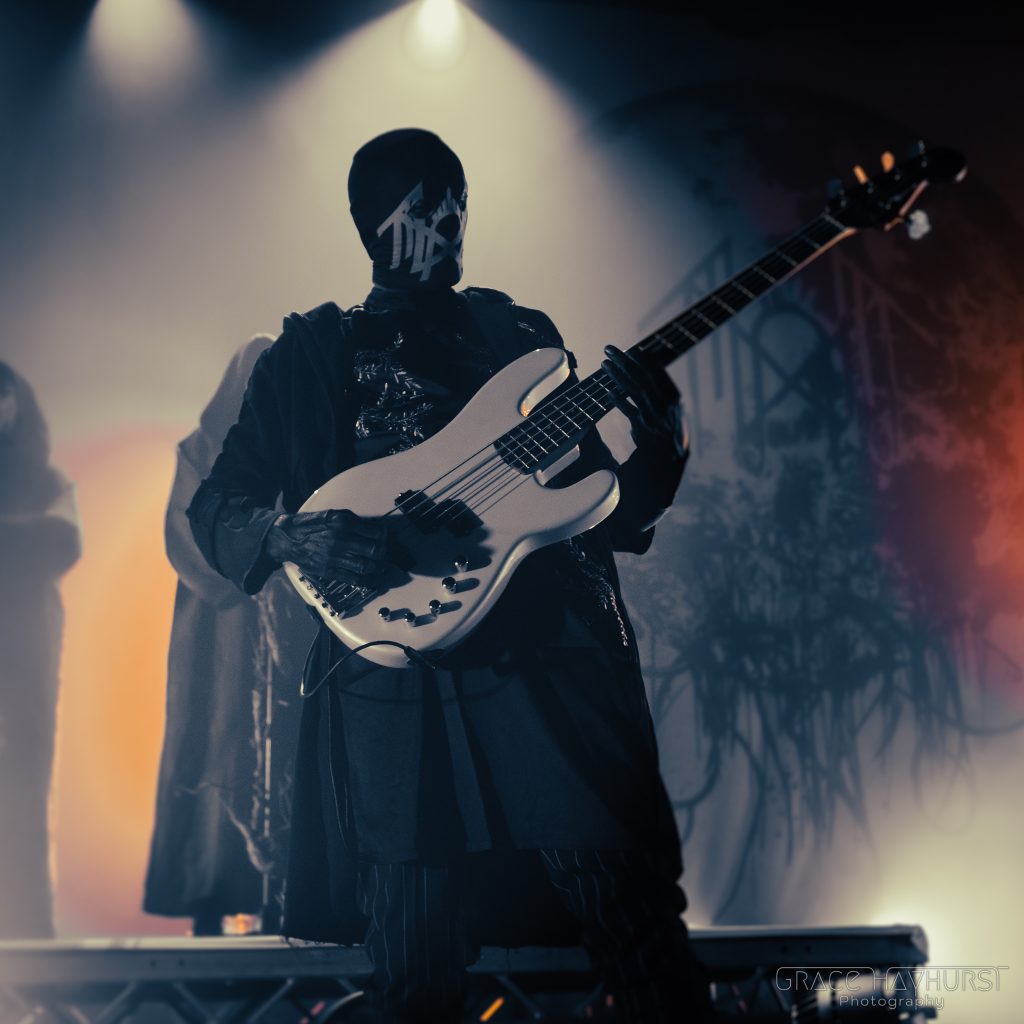 Playing a range of songs from their discography, with a majority focus on Take Me Back to Eden and This Place Will Become Your Tomb, the Sleep Token cult mopped up the mind-blowing light show to constant cheering, singing, and applause. I've personally not witnessed anything like this before at a venue this "small", and I'm not sure I will again.
What a way to end the first day.