Radar Festival 2023: Day Three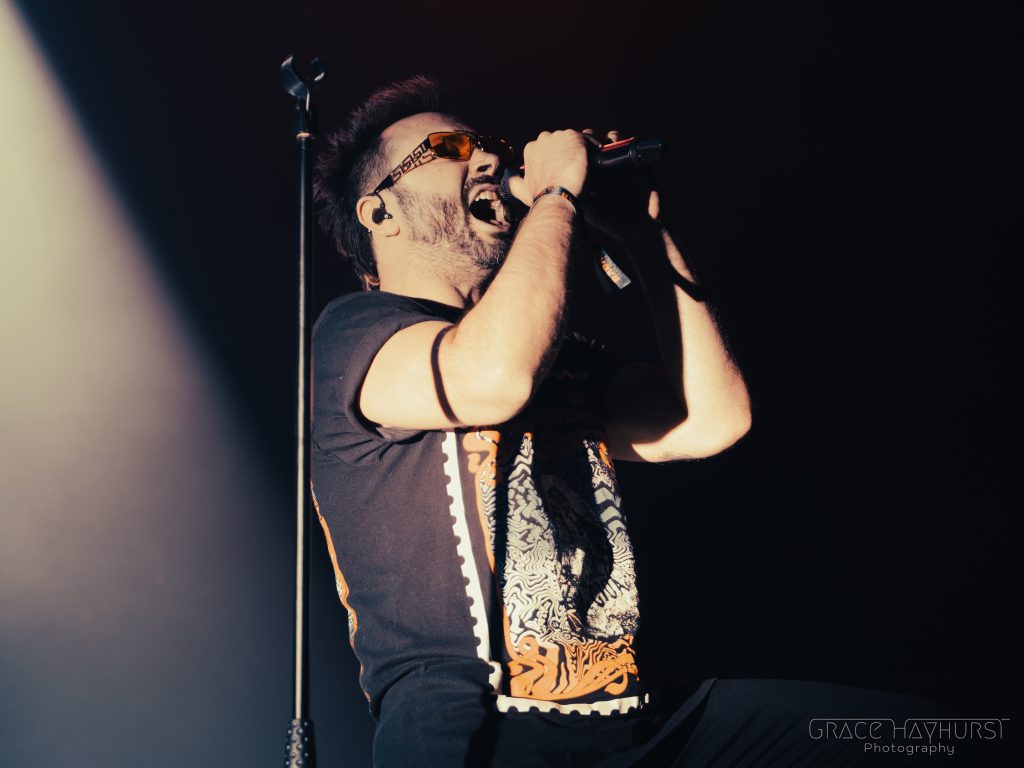 The last and final day of Radar Festival 2023 is upon us, and because I injured my foot so badly the day before I ended up running very late to the show trying to rest it. Thankfully Rhodri Lowe stepped in and wrote some words about the first couple of bands of the day I had my eye on, I Built The Sky, and The Callous Daoboys. After this, it's back to business as usual with my own writing for the rest of the article. Big thank you to Rhodri for helping me out in my time of need!
I Built the Sky
After an onslaught of metalcore bands kicked off the day, I Built the Sky are a welcome change of pace. Not only is their music more engaging than many instrumental acts but they also have a more commanding stage presence as keyboardist Rohan Sharma and guitarist Rohan Stevenson are clearly having a ball as they unleash their solos upon the audience. Whilst fan favourite Up into the Ether would seem like a natural climax to their set, the Aussies have a surprise up their sleeve as Monuments' Andy Cizek joins them for a magical rendition of the uplifting The Fire Inside.
The Callous Daoboys
The hype surrounding The Callous Daoboys means that they draw an unusually large crowd to the second stage for what is one of their first ever performances outside of the US. The band brings a unique sense of humour to the usually bleak and oppressive subgenre of mathcore, poking fun at their southern origins and interspersing their set with snippets of Neil Diamond's Sweet Caroline and Guts' Theme from Berserk. However, the furious mosh pits and giant singalongs their music inspires proves that they are much more than a gimmick band. It seems inevitable that the Daoboys will be back soon with the main stage in their sights.
Caligula's Horse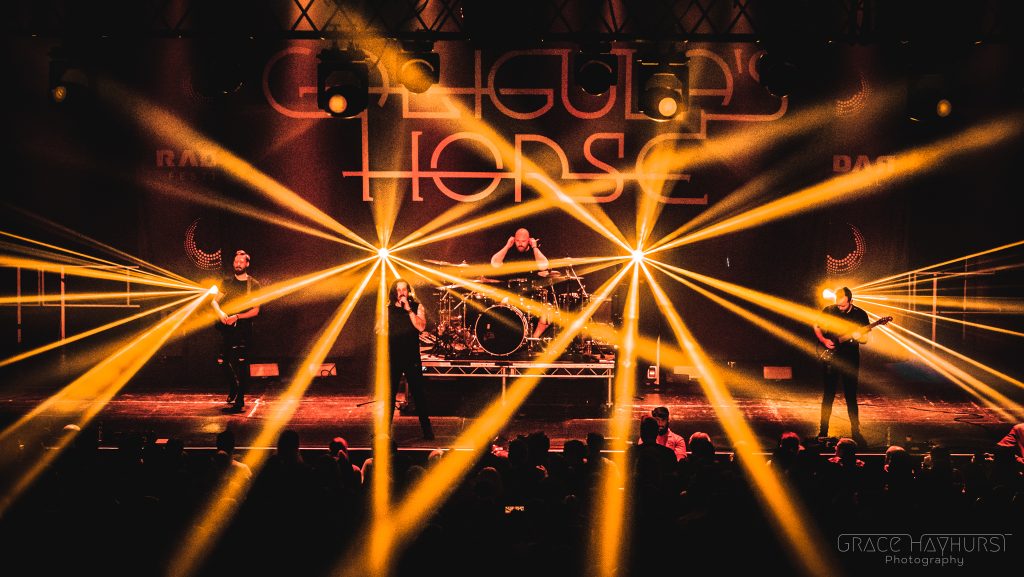 I've been a big fan of this band ever since In Contact was released, and as it was their first time in the UK since 2018, long before the release of Rise Radiant, these guys were possibly my most hyped back of the whole weekend. The mix was a little off, but that didn't stop the four-piece from engaging the crowd with newer numbers like The Tempest and Slow Violence.
Running through just a handful of tracks, now one guitarist shorter than before the pandemic, this Aussie band wasted no time at the first European show of their current tour taking them through all sorts of festivals throughout the continent.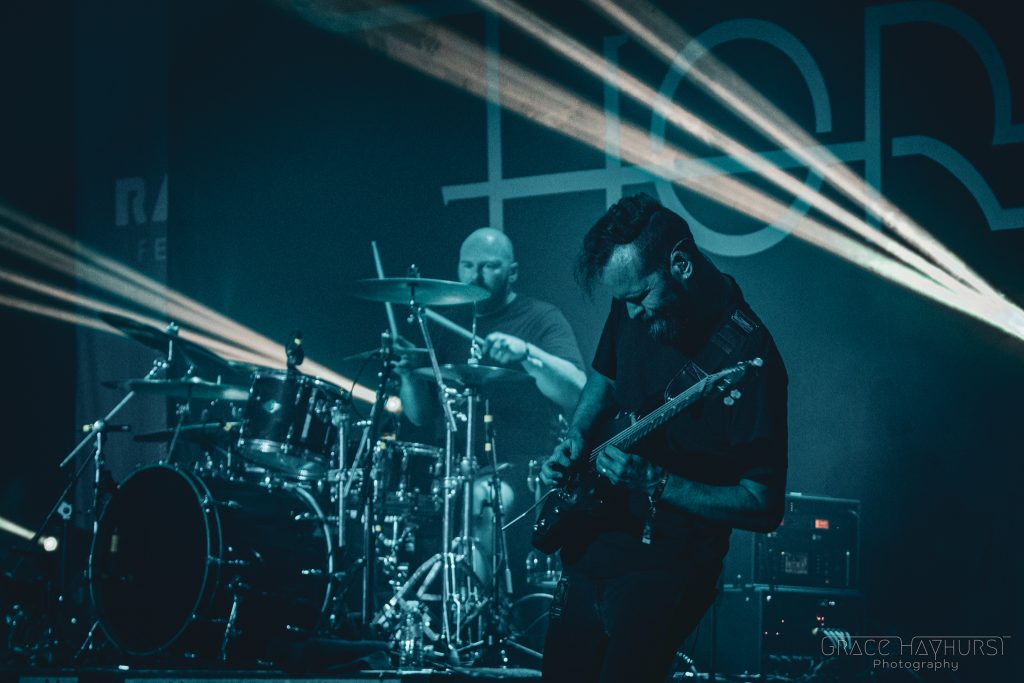 Whipping out 15-minute epic Graves was a bold move for a festival show given its length, but it's clearly a fan favourite it went down a treat showing off the true 'proggy' nature of this act with Sam Vallen going nuts on his guitar.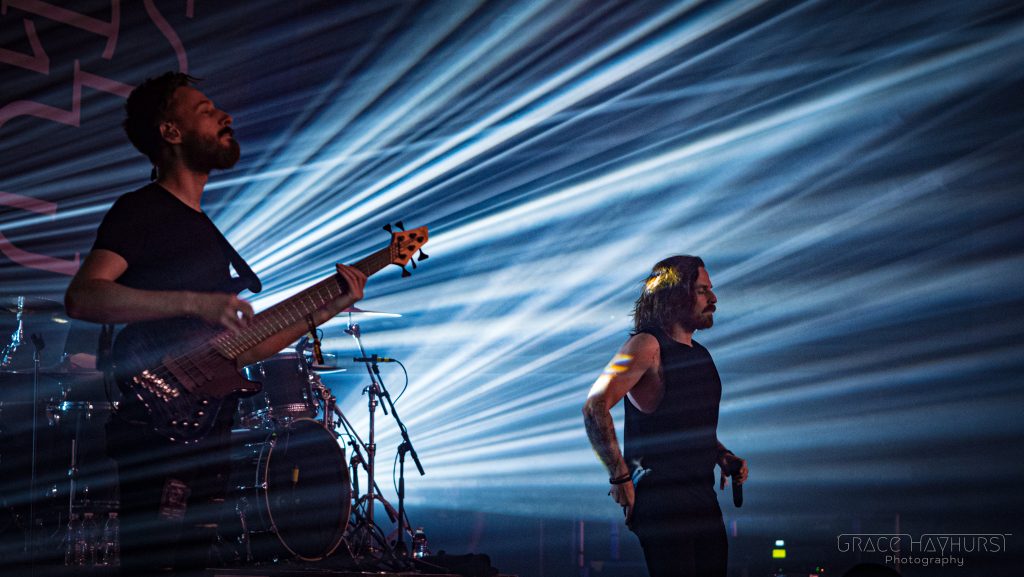 It's a shame that so much of the show was on backing tracks, but needs must when you're a small band doing a festival tour on another continent, and one guitarist down from where you used to be. I still long for the day that they can tour Graves with a saxophonist to really do the monster track the justice it deserves. However, that's maybe the only possible complaint I could make at what was ultimately a stellar set.
Ten56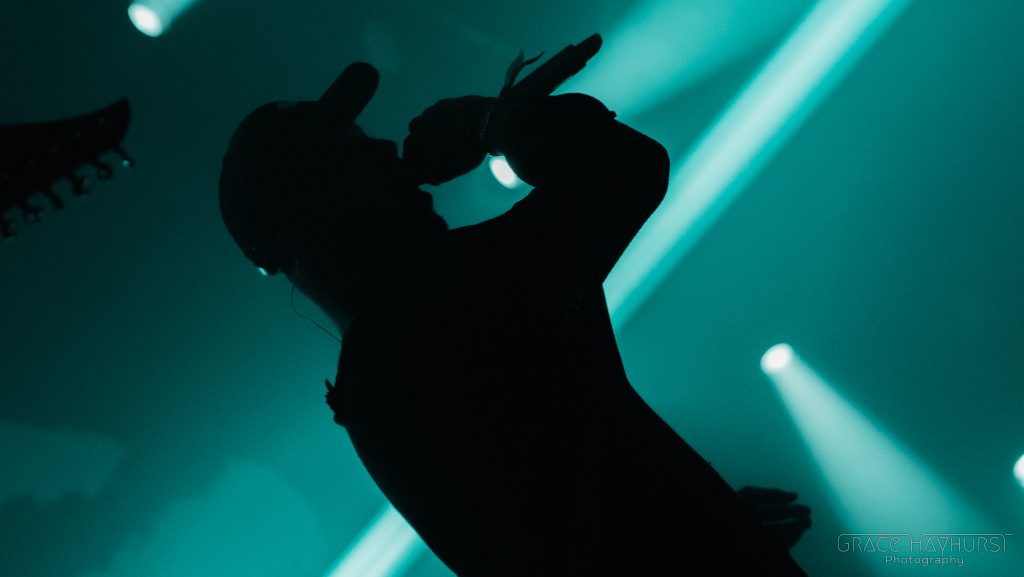 Metalcore band Ten56 are brand new to me, and on the day were in a rush to get to the festival too after their van broke down. And then subsequently the replacement van ran out of petrol just not too far from the venue. Thankfully they got to the Victoria Warehouse in the end, and I have very few words to describe what I witnessed so I'm going to go with something a little different for this review listing out a number of 'inspirational' quotes from their set, instead of providing too many thoughts of my own.
"10 minutes ago i was in a transit van with a guy called Terry"
"I wanna smell what you had for lunch"
"I don't think we're breaking that crowd surfing record yet Let these fucking security do some fucking work"
"Jesus we need you, let him up!" (Because yes, Metal Jesus was indeed there at the festival)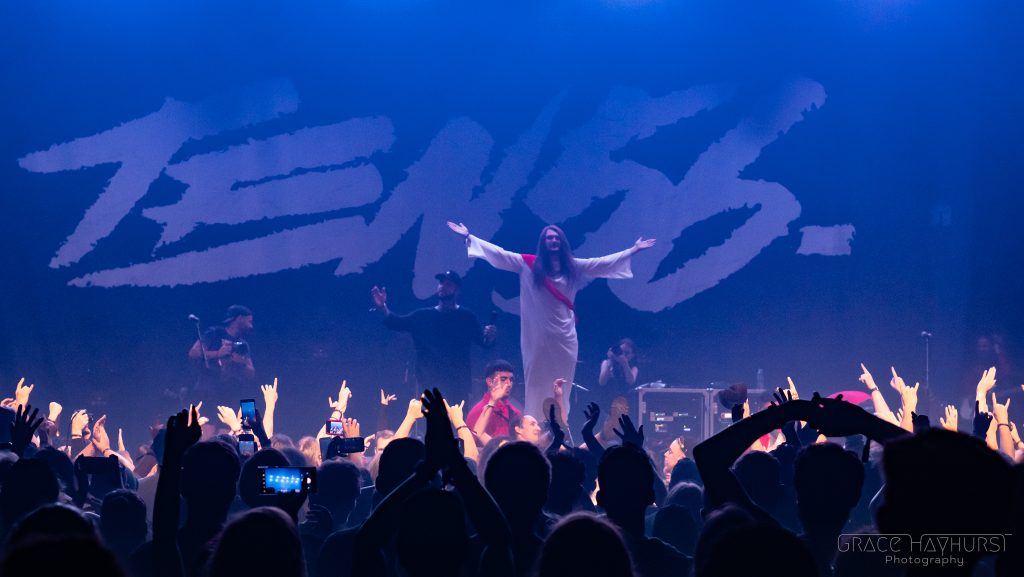 "We need to turn this bitch all the way up to 11"
"Look to the person next to you, even if it's a small child, it doesn't matter, throw them on the fucking floor. […] Please don't throw a child"
Needless to say, Ten56 were rammed full of energy and fun for their Sunday performance despite all of the transport challenges in getting there. In fact, it only took them 18 minutes from arriving on site to being ready to play on stage which is quite frankly a miracle. Huge props to them for being so incredibly professional, and still putting on a sensational show.
A little note from Joe, one of the Radar Organisers.
Volumes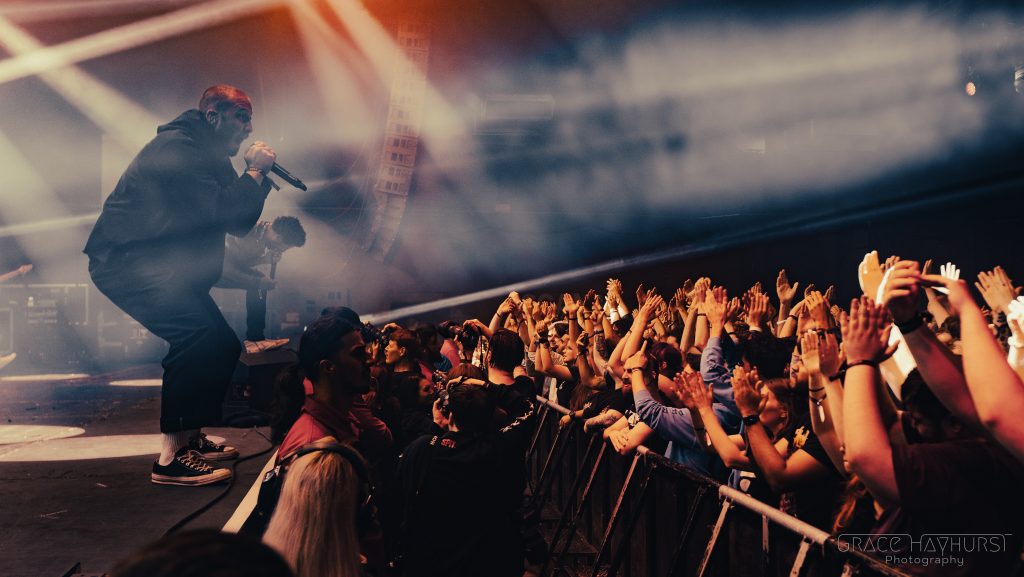 Another band I didn't have on my list to see was Volumes – but given I got to the festival later in the day because of my foot injury, I wanted to take on as much in the festival as I could in the little time that was left.
They. Riffed. Hard. Dual vocalists Myke Terry and Michael Barr were running rampant all over the stage to brutal instrumental backing from the rest of the band. Immediately upon walking into their set (and trying to get photos!) – I knew I was in for a proper treat.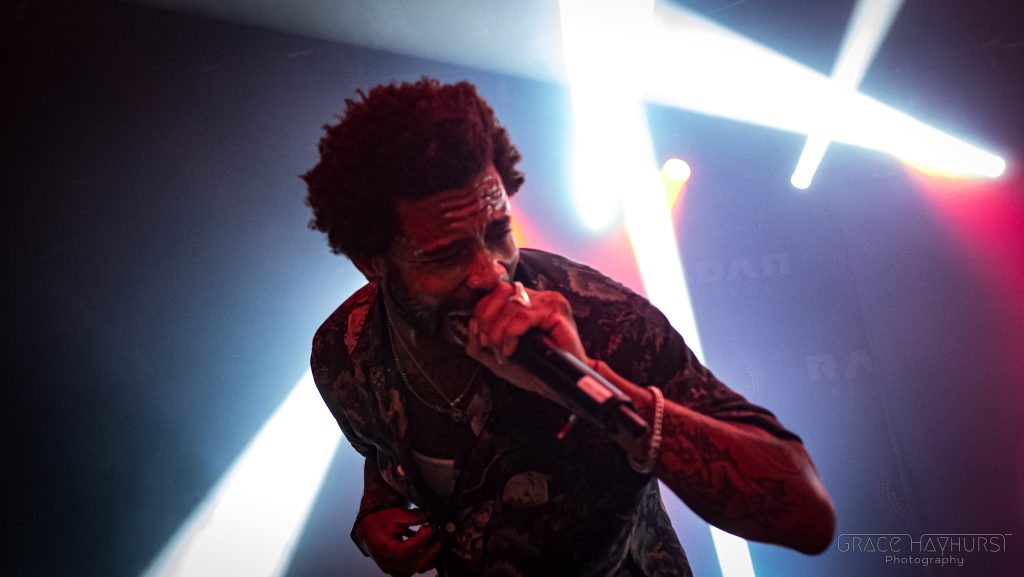 If I had to make a comparison of their sound, I could only describe them as a modern-day Rage Against The Machine, taking the raw influence and energy from the 90s with a modern djent-based spin.
The brutal bass drops rumbled through the warehouse which had me hoping for dear life that the structural integrity of the building was going to hold up.
Olly Steel from Monuments joined in for 91367 as a special guest for an extra flavour of intensity during the set, not that they needed it. But it's always fun to see behind the scenes where other musicians are happy to hop in on each other's performances for an added unique element special to the festival.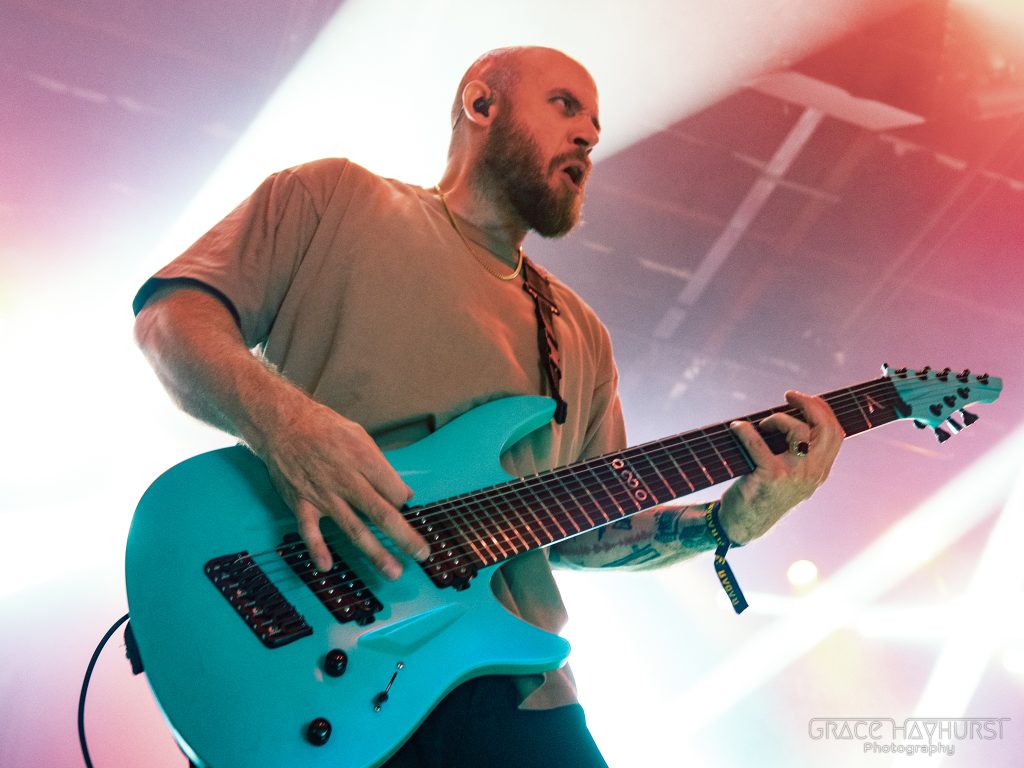 Volumes took me by surprise, and I'm very glad of it. Hitting up smaller festivals like Radar means that you get to see bands that are less well-known outside of their niche (in comparison to something like Wacken or Radar for example), and because of the no-clash rule, there was always something going on to watch and listen to. I'll be keeping my eyes peeled for them on festival lineups in the future, and definitely making sure that I have the pleasure of catching them again.
Periphery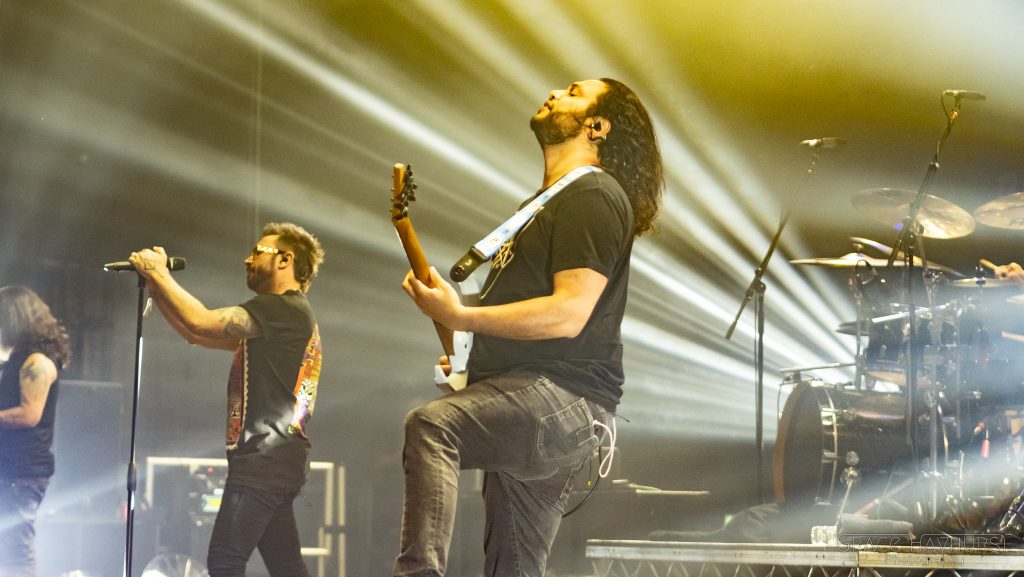 Possibly my most anticipated band of the weekend were saved til last – Periphery. Ever since their newest album Periphery V: Djent Is Not A Genre came out earlier this year, I've been hankering after catching them live once again. Despite the cheesy title, this record is jam-packed and full of tasty riffs, clever writing, and a fantastic vocal performance from Spencer Sotelo.
Thankfully my calls were answered as the band played Atropos leading into Wildfire during the set – and later on, playing live debuts of Zagreus leading into Dracul Gras – just like in the studio record.
I was also incredibly grateful that they managed to include the 16-minute epic Reptile in the set – a favourite of mine from Periphery IV: HAIL STAN which I wasn't expecting to make a setlist appearance again after they toured it back in 2019 due to the sheer length of the track.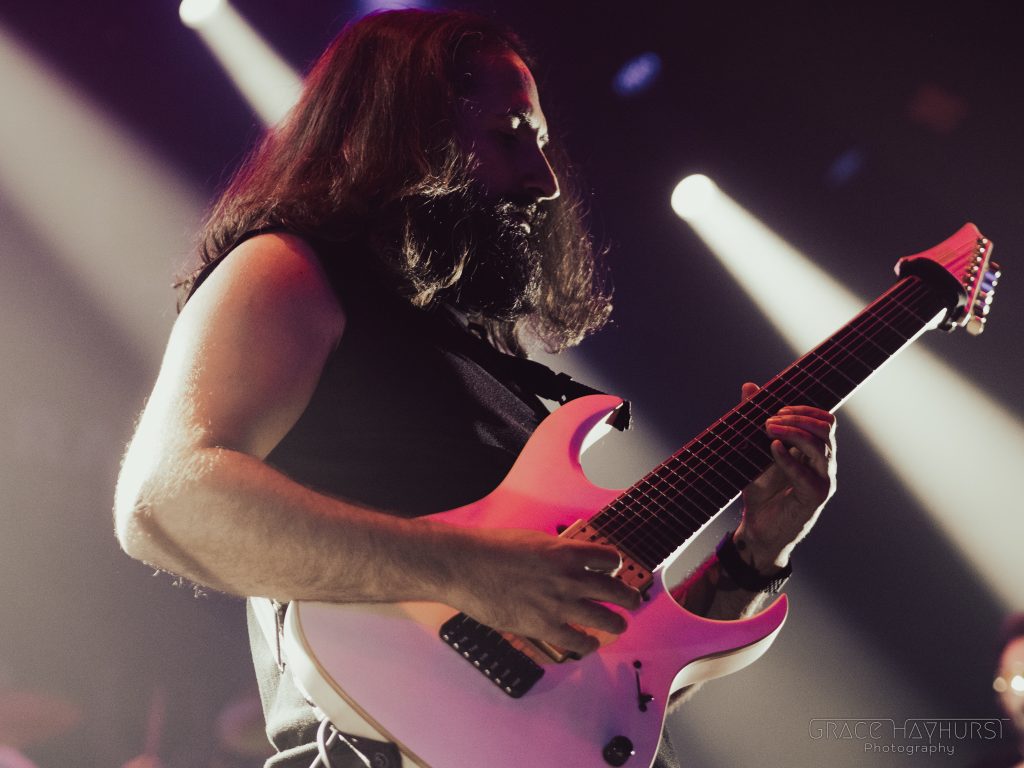 At this point in the festival I was pretty exhausted, running around the venue for three days with all sorts of camera equipment, catching up with friends, fellow musicians, talking to other photographers and press members, and on top of all of that my pretty nasty foot injury (that will hopefully heal very soon!) – I took a moment to just relax into the music for the first time during the whole weekend and just take it all in.
As Periphery played through some material that I was less familiar with, I just sat back and enjoyed it. It's not often that a band can just take you away to another planet, and with so much going on in the dense arrangements of their music, I was truly transported to another world for a little while (one with no foot pain…) whilst being surrounded by friends that were also attending the fest.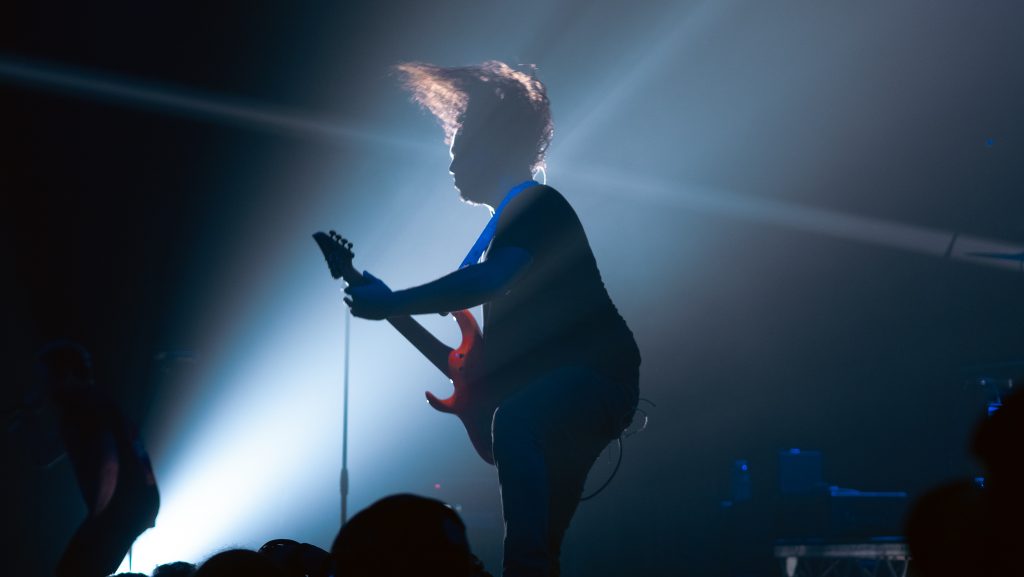 Finishing up with Four Lights and Stranger Things from the Juggernaut records, Periphery started to run over the 11pm curfew despite very clearly being told in their ears "don't do that". Much to the avail of the audience however, the extra 5 minutes of brutal riffs was a perfect choice finisher to what had been an amazing three-day festival with an insane amount of music packed in. What a treat.
In Conclusion…
So Radar Festival huh? In just their 3rd year they've put on an insane event – far better organised than other festivals I've been to in recent years, and such lovely staff all around the festival site. There were a couple of minor teething problems, but it's their first time at this venue so it's to be expected, and any issues I noticed were so non-important compared to previous years issues with sound and delays getting bands on stage that they quite frankly just don't matter.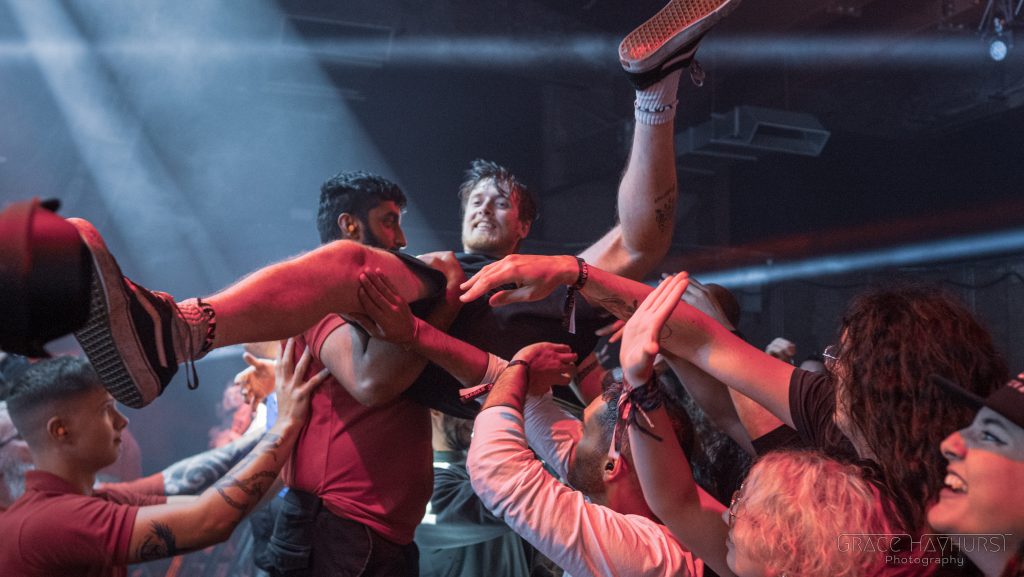 It'd be cool to see some healthier food options next year, maybe some fruit wouldn't go amiss – especially if you're going to be on the festival site for three days solid and your only options are burger, food item in wrap, or different food item in wrap. However, it's a pretty minor complaint given how smoothly the rest of the event ran. The arcade was great, the music market was great – although it would be very cool to see some jewellery and/or alt clothing stores next year, hint hint…
I can't wait to get back to Radar again next year, and from what I've seen since the festival has closed its doors, that seems to be the general consensus of everyone else too. Radar is not a festival to miss out on if heavy music is your thing, and they'll be back in Manchester once again come 26th-28th July 2024.